Daniel Craig Turns Down Thor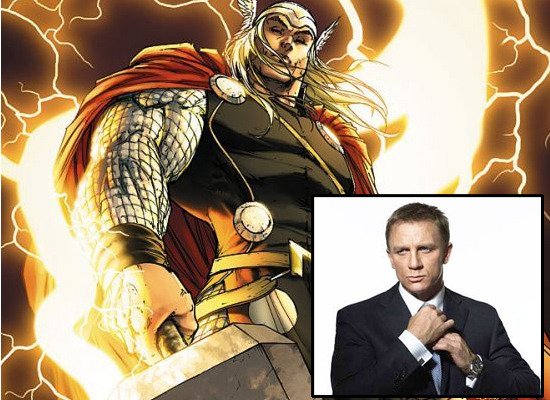 When it was revealed that Kenneth Branagh was in talks to direct a big screen adaptation of Thor, many people wondered what a Branagh superhero movie would be like. Now we have some idea. IESB is reporting that Marvel actually offered the lead role to Daniel Craig, but the Quantum of Solace star confirmed that he actually turned down the role.
I know this is a bit of "non-news", but I think it shows the direction that Marvel wants to take their mythical superhero franchise. I don't know about you guys but I can't even imagine Craig with long hair and a big hammer, lightning streaking across the sky in the background.
Discuss: But now that Craig is out as a possibility, who do you think Marvel might sign to play the role? Lets avoid the obvious wrestlers and action stars, it looks like Marvel wants a higher class actor in the role.