Koen Mortier To Adapt Chuck Palahniuk's Haunted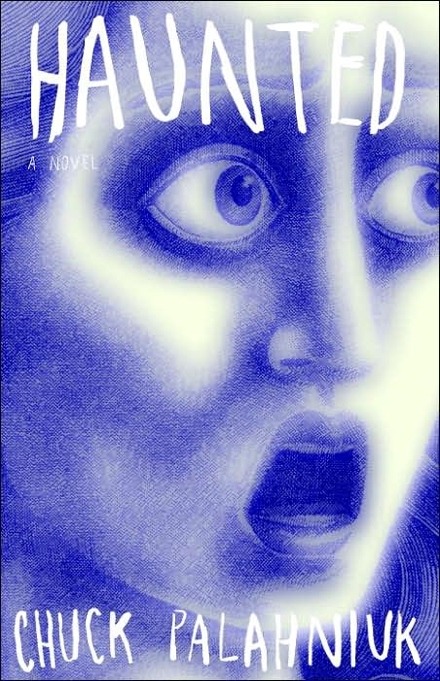 Koen Mortier (Ex-Drummer) will write and direct a big screen adaptation of Fight Club/Choke author Chuck Palahniuk's novel Haunted. This is the first property optioned by Brian Levy's new management and production company, New School Media. I'll let the official description from the book explain the plot:
"Haunted by Chuck Palahniuk is a novel made up of stories: Twenty-three of them, to be precise. Twenty-three of the most horrifying, hilarious, mind-blowing, stomach-churning tales you'll ever encounter—sometimes all at once. They are told by people who have answered an ad headlined "Writers' Retreat: Abandon Your Life for Three Months," and who are led to believe that here they will leave behind all the distractions of "real life" that are keeping them from creating the masterpiece that is in them. But "here" turns out to be a cavernous and ornate old theater where they are utterly isolated from the outside world—and where heat and power and, most important, food are in increasingly short supply. And the more desperate the circumstances become, the more extreme the stories they tell—and the more devious their machinations become to make themselves the hero of the inevitable play/movie/nonfiction blockbuster that will surely be made from their plight.
Haunted is on one level a satire of reality television—The Real World meets Alive. It draws from a great literary tradition—The Canterbury Tales, The Decameron, the English storytellers in the Villa Diodati who produced, among other works, Frankenstein—to tell an utterly contemporary tale of people desperate that their story be told at any cost. Appallingly entertaining, Haunted is Chuck Palahniuk at his finest—which means his most extreme and his most provocative."
I've always assumed that Haunted would never make it to the big screen, because for the most part it's essentially a collection of short stories tied together with a narrative. Each chapter contains three sections: a story chapter, a poem about a particular writer and a story written by that author.
Guts is probably the most notorious story in the book, so disturbing that over 60 people fainted while listening to readings of the story over the course of Chuck's book tours. The story is about three incidents involving accidents during masturbation. If you've never read Guts, I'd highly recommend that you do. The short story is available for free on chuckpalahniuk.net.Discuss: Can Palahniuk's Haunted really be translated into a big screen movie?
source: variety