Exhale: Big Momma's House 3 Still Happening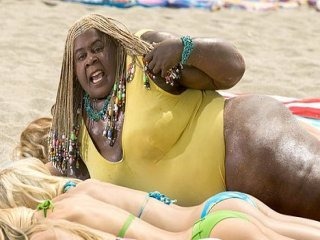 Let the fanboy email inquiries cease: The latest "momma of all comedies" is plopped for a 2009 release. Over the weekend, IESB spoke to producer, David T. Friendly, who confirmed that the second sequel in the hit Martin Lawrence undercover fat-suit franchise, Big Momma's House 3, is currently in the scripting stage and on the fast track/conveyor belt after originally being due this year.
No word if Paul Giamatti will reprise his role from the first film. Ever. Combined, the first two entries grossed $190 million domestically.
Discuss: Possible (permanent) endings for the sequel and franchise.