Brian Azzarello's Joker Graphic Novel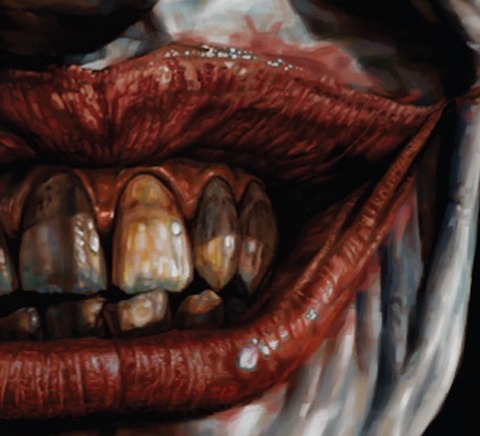 We may receive a commission on purchases made from links.
Eisner Award winner Brian Azzarello's (100 Bullets) Joker graphic novel hits store shelves on October 29th November 4th. Our friends at IO9 are calling it "a look at what The Joker did next" following The Dark Knight, which might not be entirely accurate, but we like the sound of it anyway. This might not be The Dark Knight sequel that everyone wants. In fact, the book's original title Joker: The Dark Knight was nixed by the guys at Warner Bros. Brian told Newsarama that fans of Heath Ledger's Joker in The Dark Knight are "gonna love our book" insisting that Nolan's Joker and his Joker are "very, very eerily similar."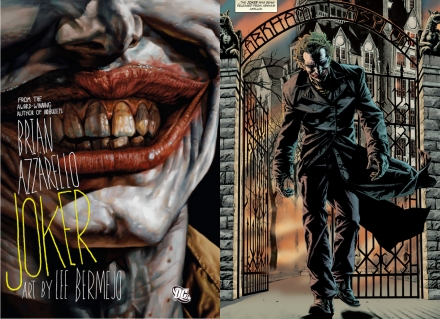 Azzarello, known for writing hardcore violence into his comics, calls it "the most violent thing I've ever written." Brian reteams with Lex Luthor: Man of Steel artist Lee Bermejo to "show an even darker and more disturbing side to the most dangerous man in Gotham." The official book description reads:
After yet another stint in Arkham Asylum, The Joker finds "his city" divided among mobsters and costumed villains. Not content to settle for a piece of the pie, The Joker vows to take back the whole damn enchilada by any means necessary. Look for appearances by a slew of Gotham's most wanted, including gritty takes on Two-Face, Riddler, Killer Croc, Penguin, Harley Quinn and even Batman! Not since THE KILLING JOKE have you seen such a powerful tale of The Joker – you won't want to miss this one!
Referencing Alan Moore's The Killing Joke brings high expectations. I've often wondered why Azzarello's 100 Bullets has yet to be turned into a television show or big screen movie. Personally, I'd love to see an HBO or Showtime series.
You can read the first four pages of Azzarello's Joker on MySpace. The 128-page hardcover is available for preorder on Amazon for $13.59 (32% off the cover price of $19.99).