Cool Stuff: Benjamin Carre's Star Wars Fan Artwork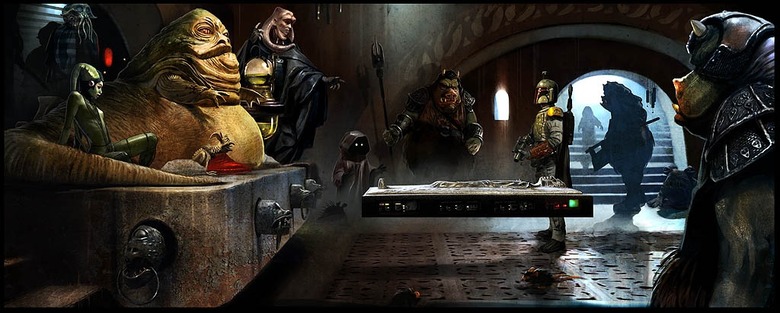 Benjamin Carre is a French professional illustrator who has done concept work for UBI Soft's Cold Fear and Infogames Alone in the Dark. His work is usually dark, and is often sci-fi in nature. I found these wonderful pieces of Star Wars fan art on some message boards. It is important to note that while Carre is a professional, all of these were created out of fandom (ie not commissioned by Lucasfilm). The piece above is titled "The Trophy". Click on the image to enlarge. You can see some detailing from that piece below.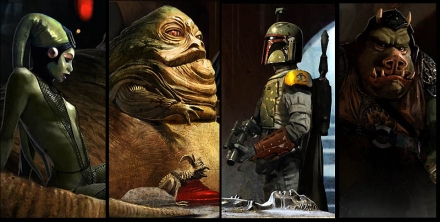 The piece below titled "Training Day" shows Darth Maul going at a Rancor.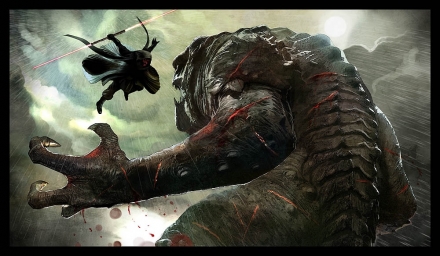 "The Prototype" shows Darth Vader and his first Tie Fighter. Carre says "[the rain] is the last shower of cooling on the TIE, still hot to just left the factory. Vader is impatient to try his new toy. Something of the small Anakin survives in him. I did that in reference to the "Alien" film. when Brett seeking the cat, he arrives in a big room of the Nostromo. the condensation creates a kind of rain into the starship. very esthetic. I love this scene. I love this film."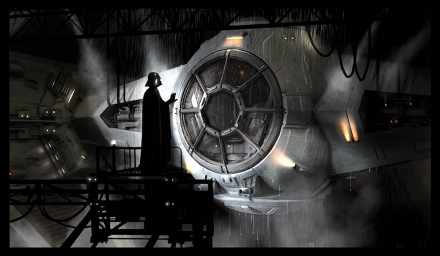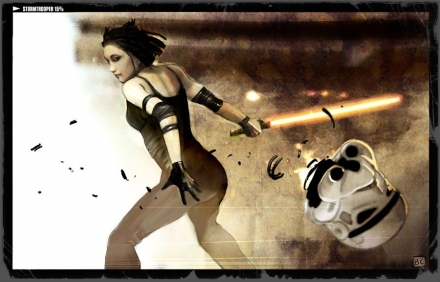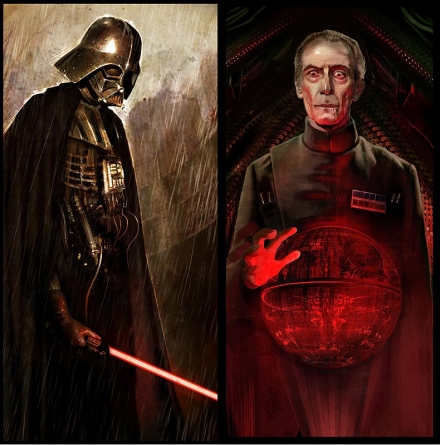 Carre is also currently working on a comic book called Smoke City, you can see some of his work in progress here. Check out more of Benjamin Carre's artwork on his official website blancfonce.com. Someone at LucasFilm should set up a meeting with this guy
Cool Stuff is a daily feature of slashfilm.com. Know of any geekarific creations or cool products which should be featured on Cool Stuff? E-Mail us at orfilms@gmail.com.

sources: graphforum, ConceptArt.org