George Nolfi To Write Fourth Jason Bourne Film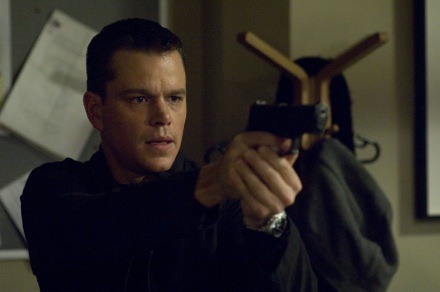 So what's the latest on the fourth film in the Jason Bourne series? Last we heard, producer Frank Marshall was hoping to begin shooting next Summer for a 2010 release. Paul Greengrass and Matt Damon have already signed on, all they need now is a script. Today it was announced that Universal is serious about doing a fourth film, hiring George Nolfi to write the script. Not only was Nolfi a co-writer on Bourne Ultimatum, but he also wrote Ocean's Twelve.
The next film in the series will not even be loosely based on one of the novels, but will instead be an entirely new adventure (with a possible South American destination). From what I understand, the sequels to the original Robert Ludlum novels left much to be desired. Lets hope that Nolfi can come up with something better.
source: Variety