Grayskull Is Dead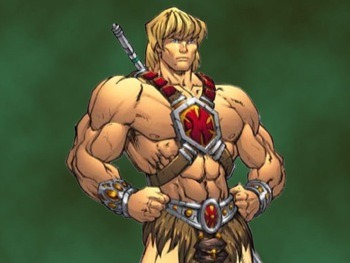 You might remember that a few month ago, a review of Justin Marks' screenplay for the live action He-Man movie Grayskull: The Masters of the Universe was creating some big buzz on the interwebs.
Phrases were being tossed around like "fanboy masterpiece" and the story was described as "Lord of the Rings meets The Matrix meets Batman Begins." It was enough to get us excited about the project – we even listed off five reasons the movie could actually be cool. And lets face it, "cool" is not even in the first 50 words that would normally come to mind when thinking about a He-Man movie.
Well Latino Review is now reporting that the project has fallen into development hell, and is likely dead. Warner Bros wasn't high on the property in the first place (why hire a screenwriter then?), and the two executives who were interested in the property, are now gone. We can only hope that Warners decides to put the project in turnaround.