Goonies Sequel Is Dead; Broadway Musical Moving Forward?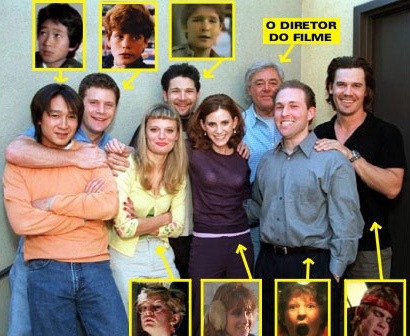 Richard Donner confirms that a Goonies sequel is once again dead. The last script attempt involved a new group of kids, as the daughters and sons of the original Goonies gang, going off on a new adventure. Most of the original cast members have expressed interest during interviews, in returning for a second film, if it were to happen. But Donner tells Variety that the most recent attempt "simply didn't work out.
"We tried really hard, and Steven (Spielberg) said, 'Let's do it.' We had a lot of young writers submit work, but it just didn't seem to call for it," Donner explained, before giving a slight update on the proposed Goonies musical we told you about in March 2007: "I'm in the process of trying to get it done as a musical on Broadway. Wouldn't that be great?"
Apparently the director has already met with former Broadway entertainment attorney John F. Breglio about the idea, and is confident that the Goonies musical is moving "in the right direction". He's even figured out the intermission act break, which would take place right as the kids fall though the hold. The second half of the play would take place underground, in search for One Eyed Willie's treasure.
I'm still unsure about the idea of a broadway musical, although, I definitely can see how it could work. And I've always been conflicted about the idea of a Goonies sequel. A part of me wants to return to that world, be reunited with all the kids, now all-grown-up, and give a new generation of children a chance to discover the original film. But the other part of me that was burned by Indiana Jones and the Kingdom of the Crystal Skull, knows exactly what could happen if it doesn't turn out good. Either way, it isn't happening, at least for now, but Goonies never say die.