/Filmcast Ep. 21 - Body Of Lies (GUESTS: Kevin Buist And Alex Billington)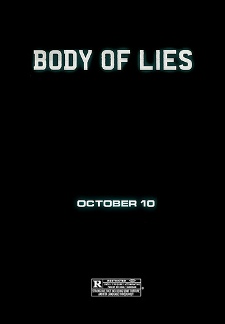 In this episode of the /Filmcast, David, Devindra, and Adam rejoice in Ridley Scott's return to sci-fi, debate the potential Jonah Hex and Green Lantern casting choices, wonder about Seth Rogen's career trajectory, and turn an about-face on Scott in their review of Body of Lies. Kevin Buist joins us from the FilmCouch podcast and Alex Billington joins us from Firstshowing.
Have any questions, comments, concerns, feedback, or praise? E-mail us at slashfilmcast@gmail.com or call and leave a voicemail at 781-583-1993. Join us next next week as we review Oliver Stone's W.
Download or Play Now:
Subscribe:
Shownotes
Introduction
(00:20) Kevin Buist from the FilmCouch podcast
What Have We Watched
Kevin Buist (01:42):Blindness, City of Ember, Happy Go Lucky
David Chen (12:25): My Kid Could Paint That, Bigger Stronger Faster
Devindra (20:50): 3:10 to Yuma, Mad Men, The Office
Adam (30:30): South Park, It's Always Sunny in Philadelphia, Entourage, Iron Man, [Shit movie of the week] Time Chasers
News Discussion
(44:00) Alex Billington joins in for the news discussion
(52:40) Casting: Josh Brolin to play Jonah Hex and Ryan Gosling to play Green Lantern?
(1:00:10) Rendevous with Rama and Lethal Weapon 5 are not happening
(1:05:40) Juan Antonio Bayona will direct Hater
(1:08:30) Seth Rogen's cancer film
Featured Review
(1:17:35) Body of Lies
Credits
Our music comes from Point 22 courtesy of the Podsafe Network, and Brad Sucks
If you'd like advertise with us or sponsor us, please e-mail slashfilmcast@gmail.com.
Contact us at our new voicemail number: 781-583-1993