LOL: Zombie Pin-Up Calendar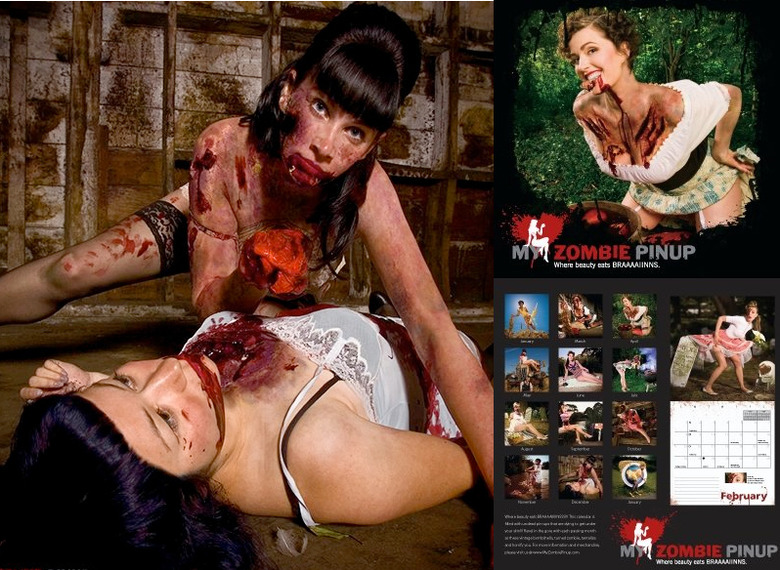 The My Zombie Pinup Calendar is described as "Gil Elvgrin meets Night of the Living Dead", placing hot bloody undead woman in horror movie-like exteriors.
"This 13 month calendar is stuffed with more dead sexy girls than you can fit in a shallow grave. We dug up the idea of the vintage 1950's pin-up and hit it over the head with a shovel. Let yourself get infected by these bloody gore-gous women who are just dying to get under your skin. A mere 1,000 of these high quality Gigantanormouse 12X12 calendars were made."
Most of the photos were shot in the Golden Gate Park in San Francisco, CA. Check out more photos on Facebook, or order the calendar on Zombiepinup.com.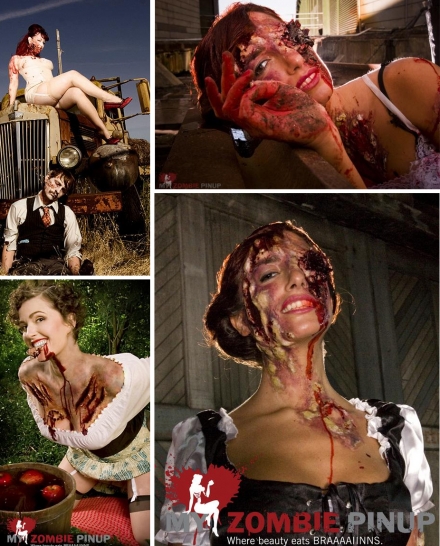 Conceived and photographed by: Robyn Malter & Shalaco SchingGraphic Design: Rachel SaddProduction Design: Claire MackProduction Assistant: Miss Jessy BrownSpecial FX Makeup: Nick Katich and Margaret CaraganHairstylists: Kathleen Sobelman & Lisa MillerLogo by: Dax Tran-CaffeeModels: Neives, Natalie Envy, Rayna, Destin, Jenny Jo, Alison, Luna, Lee Evil, Brenda, Melissa, Amy, Wendy, Karyn and Kailyka
found via: io9