Star Trek Updates: Running Time, Trailer And More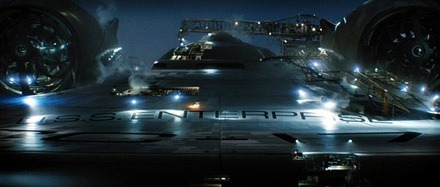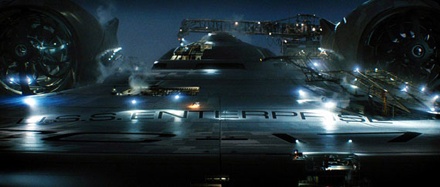 We haven't updated Star Trek in a while, so lets get to it. During a recent online chat with The Guardian, director JJ Abrams was asked why he got involved in the film. And I think his answer says a lot about what we should expect from the final film: "It didn't feel like a classic reboot or prequel. It is a brand new thing inspired by characters that are poised to make a big comeback."
JJ Abrams insists that the film's running time won't be much longer than 120 minutes, ranting to MTV that he's "sick of these two hours and forty-five minute movies."
Abrams also claims that when he showed Simon Pegg (who plays Scotty in the film) the trailer on his iPhone at Comic Con, the actor "started weeping." It should be disclosed that the man was also plastered. But what I'm wondering is, if Abrams had a finished trailer on his iPhone at Comic Con, why weren't the fans shown anything? I thought the reason given back then was "nothing was finished enough to show"...
Trek Movie is reporting that the first trailer will hit theaters in November, possibly attached to a non Paramount film like Sony's Quantum of Solace.