This Week In DVD: Indiana Jones And The Kingdom Of The Crystal Skull, War Inc., Mongol, And More
We may receive a commission on purchases made from links.
This Week in DVD is a column that compiles all the latest info regarding new DVD releases, sales, and exclusive deals from stores including Target, Best Buy, Circuit City, and Fry's.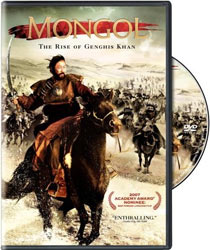 MONGOL: THE RISE OF GENGHIS KHAN
Planned to be the first in a trilogy about Genghis Khan's life (with Mongol focusing on his younger years), this film was nominated in 2007 for the Academy Award for Best Foreign Language Film. The movie has received mostly rave reviews (currently holding an 88% on Rotten Tomatoes), and though I haven't seen it yet, I'm definitely looking forward to doing so as it's been said to very gracefully combine family drama and romance with epic battle sequences and mass carnage. Sounds like a winning combo if I ever heard one.
Blu-ray? Yes.Notable Extras: None.
BEST PRICE
Target
Best Buy
Circuit City
Fry's
$19.99
Amazon – $19.99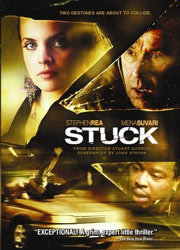 STUCK
From director Stuart Gordon (of the cult classic Re-Animator) comes this unabashed B-horror/thriller about a woman who commits a hit-and-run and finds the victim literally stuck in the windshield. For my money, that's one of the most original-sounding premises I've come across in a long time, so I'm very interested in checking this film out. It's also been getting solid reviews across the board, with a 71% on Rotten Tomatoes and a 7.2 on IMDB.
Blu-ray? Yes.Notable Extras: None.
BEST PRICE
Target
Best Buy
Circuit City
Fry's
N/A
$13.49
$19.99
Amazon – $19.99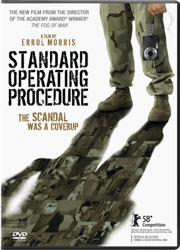 STANDARD OPERATING PROCEDURE
Focusing on a subject matter that you'll know within seconds if you're interested in learning more about, Standard Operating Procedure is a film from master documentarian Errol Morris that explores the events surrounding the Abu Ghraib torture and prisoner abuse. This certainly isn't the first documentary to come out as a result of the war in Iraq, and I doubt it will be last. The response hasn't been as positive as, say, Taxi to the Dark Side, but the general consensus seems to be it's a very worthwhile and informative watch.
Blu-ray? Yes.Notable Extras: A commentary (with filmmaker Errol Morris) and nine additional scenes.
BEST PRICE
Target
Best Buy
Circuit City
Fry's
$25.99
$19.99
Amazon – $25.99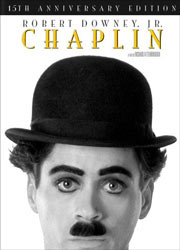 CHAPLIN (15TH ANNIVERSARY EDITION)
I've been looking for an excuse to pick up Chaplin, a film about the troubled and controversial life of master comedy filmmaker Charlie Chaplin (played by Robert Downey Jr., who scored an Oscar nomination for his performance). Sadly, this 15th Anniversary DVD doesn't amount to a very good one. The video/audio have no noticeable improvements, and the only extras are four very brief featurettes. The only reason this DVD is in "The Good" section is for the film itself.
Blu-ray? No.Notable Extras: Four featurettes ('Strolling into the Sunset', 'Chaplin the Hero', 'The Most Famous Man in the World', 'All at Sea').
BEST PRICE
Target
Best Buy
Circuit City
Fry's
N/A
$14.99
Amazon – $14.99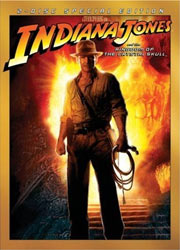 INDIANA JONES AND THE KINGDOM OF THE CRYSTAL SKULL(Available as single-disc and 2-Disc Special Editions)
Though I wouldn't go as far as to say George Lucas and Steven Spielberg "raped" Indiana Jones (like South Park did during its last week episode), it certainly was a disappointing return to one of America's most beloved franchises. But much like what was done with Spider-Man 3, people keep fixating on specific stupid scenes throughout the film (such as the refrigerator escape, Indy using a snake as a rope, the CGI gophers, and Shia LaBeouf swinging Tarzan-style through the jungle with a bunch of monkeys) when instead they should be focusing on the horribly uninteresting, overlong exposition and the dumbing down of the series into a dorky family adventure. Although admittedly, those things aren't nearly as fun to mock.
Blu-ray? Yes.Notable Extras: Making-of featurettes and documentaries ('The Return of a Legend', 'Pre-Production', 'Production Diary: Making 'Kingdom of the Crystal Skull', 'Warrior Makeup', 'The Crystal Skulls', 'Iconic Props', 'The Effects of Indy', 'Adventures in Post-Production', 'Closing: Team Indy', 'Pre-Visualization Sequences').
BEST PRICE
Target
Best Buy
Circuit City
Fry's
$15.99
$14.99
$13.99
Amazon – $18.99
*Does not include 2-Disc Edition, which costs $22.99 at each of the listed stores (including Amazon).
EXCLUSIVE DEAL:What? Deluxe DVD has hours of bonus content and collectible packaging with 80 pages of behind-the-scenes photos.Where? Target.EXCLUSIVE DEAL:What? Free bag of M&M's. (Editor's Note: WTF)Where? Best Buy.EXCLUSIVE DEAL:What? Limited Edition Crystal Skull Gift Set ($39.99). Includes 2-disc DVD, collectible crystal skull, and a $25 gift card to www.sideshowcollectibles.com.Where? Best Buy.EXCLUSIVE DEAL:What? 2 free lithographs of Crystal Skull concept art with purchase of the 2-disc.Where? Circuit City.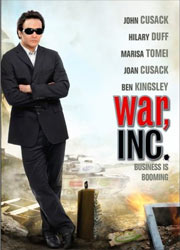 WAR, INC.
From what I can tell, War, Inc. fits into the "American Dreamz" class of satire, replacing subtlety and wit with in-your-face political commentary and cartoonish characters. On the other hand, the fact that this film has been said to be the spiritual successor to Gross Pointe Blank definitely intrigues me. Both films are black comedies with similar styles and themes, and both star John Cusack as an assassin, Joan Cusack as his assistant and Dan Ackroyd in a supporting role.
Blu-ray? Yes.Notable Extras: None.
BEST PRICE
Target
Best Buy
Circuit City
Fry's
N/A
$14.99
$19.99
$14.99
Amazon – $14.99
Other noteworthy DVDs available this week...Indiana Jones (The Complete Adventures Collection) – Halloween (30th Anniversary Box Set) – That 70's Show (Complete Giftset) – The New World (The Extended Cut) – CSI: Crime Scene Investigation (Season 8) – The Sarah Silverman Program (Season 2, Vol. 1) – Alfred Hitchcock Premiere Collection – Dance of the Dead – Pirates Who Don't Do Anything: A Veggie Tales MovieDiscuss: What are you planning to rent or buy this week?

NOTE: Some deals may be in-store only.

$10 – The Godfather (Coppola Restoration), Beetlejuice, 3:10 to Yuma, Madagascar$17.99 – It's Always Sunny in Philadelphia (Seasons 1 & 2 – 3)$26.99 – Heroes (Season 2)

$5.99 – Kill Bill: Vol. 1, Kill Bill: Vol. 2, Hero, Good Will Hunting, Equilibrium, Gangs of New York, Swingers, Chicago, Clerks, Bridget Jones's Diary, and more...

$4.99 – Clear and Present Danger, Patriot Games, The Hunt for Red October, The Untouchables (Collector's Edition), Death Wish, Top Gun, Sahara, Collateral, Minority Report, The Italian Job, Reservoir Dogs (10th Anniversary Edition), The Ring, Edward Scissorhands, Rosemary's Baby, Night of the Living Dead, Young Frankenstein, Panic Room, Monster, The Life of David Gale, Red Dragon, An American Werewolf in London, Bad Lieutenant, Friday the 13th, and more...

$3.99 – Carrie, City Slickers, The Graduate, Hotel Rwanda, Thelma & Louise, Bull Durham, Platoon, and more...