New Poster: Pixar's Up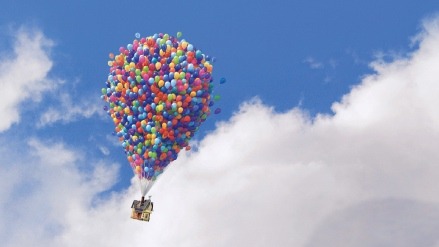 Yahoo! Movies has a look at the theatrical teaser poster for Pixar's Up. As unsure as I am about Pixar's next film (I want to love it, but nothing I've seen so far has me sold), there is no denying the fantastical color scheme used in the early marketing is beyond beautiful. I had previously assumed that the trailer would premiere attached to Bolt in November, but the early release of the theatrical one-sheet has me thinking that it might happen sooner. May-be attached to High School Musical next week?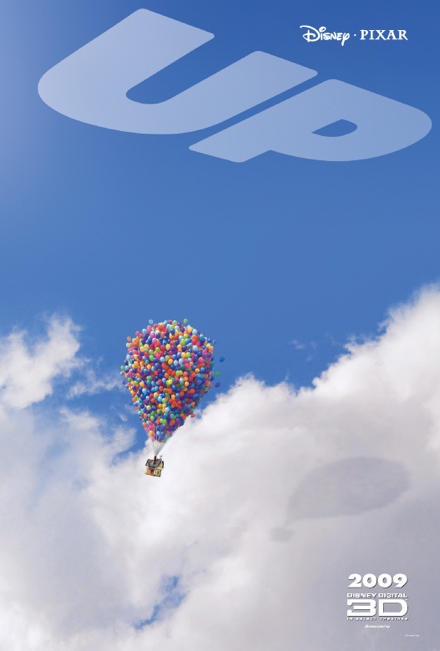 Official Plot Synopsis: From the Academy Award®-nominated team of director Pete Docter (Monsters, Inc.) and co-director Bob Peterson comes Up, a comedic adventure taking off (and lifting spirits) in summer 2009. Carl Fredricksen spent his entire life dreaming of exploring the globe and experiencing life to its fullest. But at age 78, life seems to have passed him by, until a twist of fate, and a persistent 8-year old Wilderness Explorer named Russell, gives him a new lease on life. Up takes audiences on a thrilling journey where the unlikely pair encounter wild terrain, unexpected villains and jungle creatures. When seeking adventure next summer — look Up.
Up hits theaters on May 29th 2009.