Cool Stuff: Hal 9000 Magnet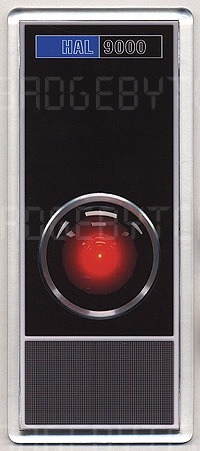 Sometimes it's the simple things that make us smile. I found this HAL 9000 refrigerator magnet which is being sold on eBay. Badge Bytch is selling it for £3.50, which translates to about $7 American, plus who knows how much shipping. And who wouldn't want to a Heuristically programmed ALgorithmic Computer? Now if only it had a motion activated sound-clip which would greet you with random sound-bytes from the film like "I'm Afraid I Can't Let You Do That, Dave."
Cool Stuff is a daily feature of slashfilm.com. Know of any geekarific creations or cool products which should be featured on Cool Stuff? E-Mail us at orfilms@gmail.com.