Geek Deal: Free Ultimate Matrix Blu-Ray With Samsung Player; The Dark Knight Pre-Order

We may receive a commission on purchases made from links.
Amazon is giving away the Ultimate Matrix Collection on Blu-ray with purchase of the Samsung BD-P1500 Blu-ray player. The set which normally retails for $130 includes all three films, The Matrix Revisited, The Animatrix, plus brand-new supplemental materials, including two new audio commentaries on each film, "Enter the Matrix" video game footage, 106 deep-delving featurettes/documentaries and much more. The Samsung player retails for $399.99, but is listed at $221.92 (45% off) on Amazon. You need to add both items into your cart and check out to see the special discount. The offer ends on October 18th.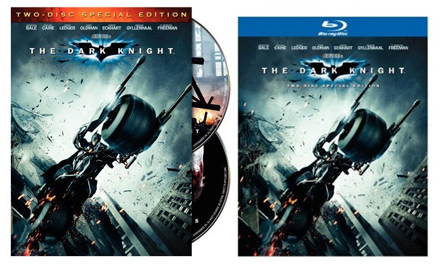 Also, not a huge deal, but it's worth mentioning that Amazon has begun taking pre-orders on The Dark Knight. The Blu-ray is available for $24.99 (31% off the $36 MSRP) / The 2-Disc DVD Special Edition is available for $22.99 (34% off the $35 MSRP). Both versions will be released on December 9th 2008.