Movie Trailer: David Goyer's The Unborn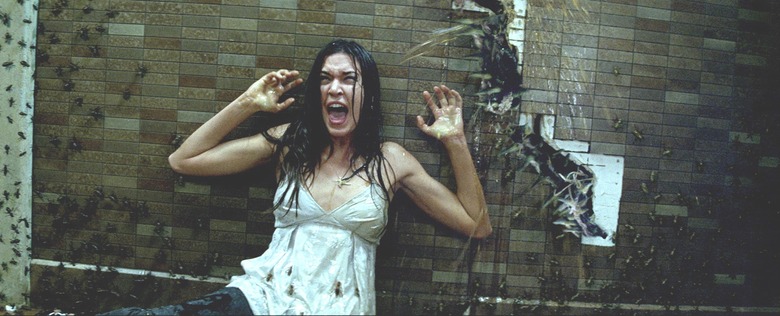 MTV has the first trailer for David Goyer's upcoming supernatural thriller The Unborn. Looks a bit creepy but typical. Goyer may have been involved with crafting the stories for Batman Begins and The Dark Knight, but his directorial work (Blade: Trinity, The Invisible) has yet to impress me. Watch the trailer below and tell me what you think in the comments.
Official Plot Synopsis: "A young woman is pulled into a world of nightmares when a demonic spirit haunts her and threatens everyone she loves. Starring Odette Yustman, Meagan Good, Cam Gigandet and Gary Oldman, The Unborn is a thrilling tale of one woman's survival as she fights a family curse and struggles to shut a doorway from beyond our world that has been pried open by someone who was never born."
Watch the trailer in High Definition on MTV. The Unborn hits theaters on January 9th 2009.