Casting Rumor: Ryan Gosling As The Green Lantern?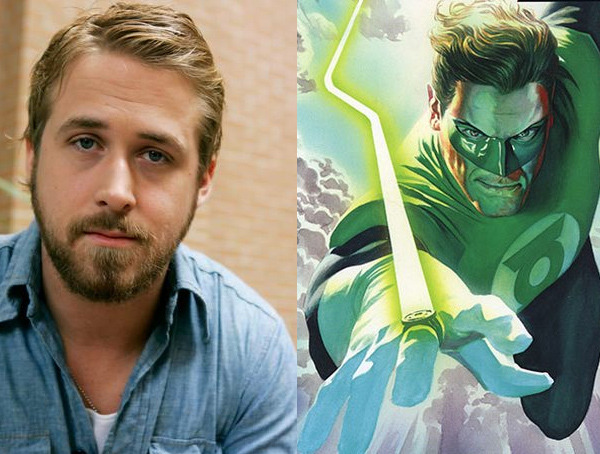 Our friends at Latino Review are reporting a rumor that Warner Bros wants Ryan Gosling to play Hal Jordan aka The Green Lantern in the upcoming DC comic book adaptation. The comic book book series never grabbed me, so I don't know much about the Lantern. But one thing I am sure of is that Gosling is a great talent. Nominated for an Academy Award in 2007 for his performance in Half Nelson, Gosling also received numerous critic association awards for his performance in Lars and The Real Girl. The actor is in the same age range as Jordan is in the latest screenplay draft. Last week it was reported that Lantern is being fast tracked for a Spring 2009 start date.
The Green Lantern character was created by writer Bill Finger and artist Martin Nodell in All-American Comics #16, published in July 1940. The Green Lantern possesses a power ring that gives him control over the physical world as long as the wielder has sufficient willpower and strength to wield it. Hal Jordan is the second and probably most famous character to bear the title.
Discuss: What do you think of Ryan Gosling as The Green Lantern?