Johnny Depp To Earn $56 Million For Pirates 4?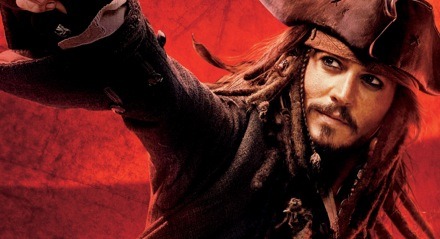 According to The Daily Mail (read: grain of salt), Johnny Depp will be paid £32,000,000 (about $56 million) for the upcoming Pirates of the Caribbean 4. This would make Depp the highest paid actor (up-front) in film history. Tom Hanks supposedly made an estimated $50 million for the Da Vinci Code follow-up Angels & Demons. Keanu Reeves holds the record of the highest paid actor of all time after the fact. Reeves made $20 million plus 15% of the gross for the two Matrix sequels, which equals out to an estimated $194 million (or $97 million a film).
Regardless of if this contact makes Depp the highest paid actor in Hollywood or not, one thing is for sure – its a lot of cash for just one movie role. If true, this pretty much confirms that Keira Knightley and Orlando Bloom would not be back for the sequel (so wouldn't it technically be a spin-off?). The first three Pirates of the Caribbean films grossed over $2.68 billion worldwide, so $42 million plus some points on the back end is very reasonable as another film is essentially like printing money.
Discuss: Is Johnny Depp Or Any Actor Worth Paying $56 Million?