Kick-Ass Set Videos Reveal Costumed Superheroes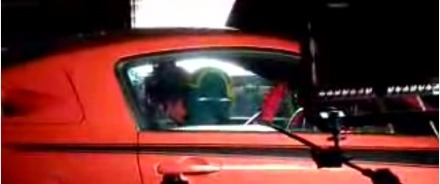 A bunch of new Kick-Ass set videos have popped up on YouTube, giving us our first real look at the characters dressed in superhero gear. The scene involved Dave Lizewski (Aaron Johnson) and the Red Mist (Christopher Mintz-Plasse) riding along in Mist's custom red sports car through Downtown Toronto (near the Toronto Eaton Centre) at night. I've included the most interesting/revealing video of the bunch below. And by revealing, I mean only slightly.
You can watch the rest of the videos on YouTube. Thanks to /Film reader Joe H for the tip.