Page 2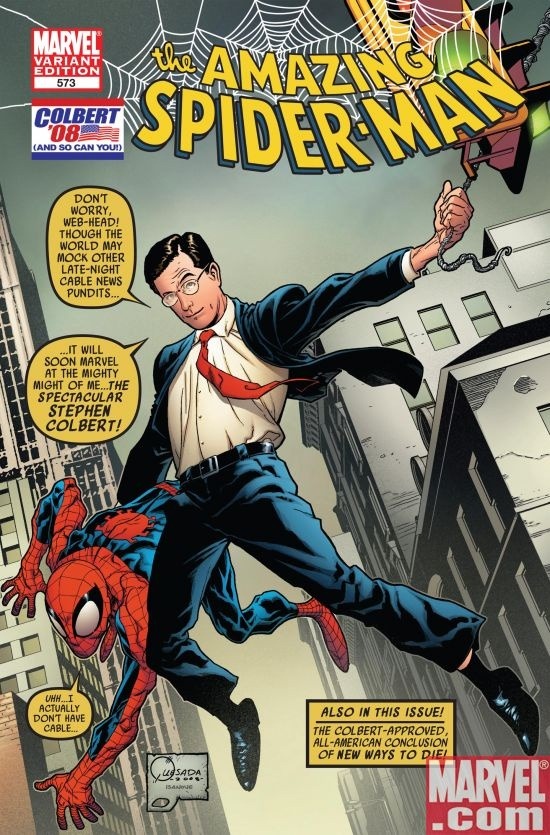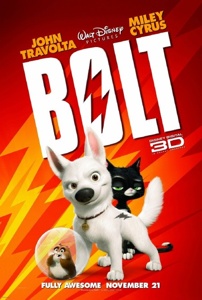 Marvel has unveiled the variant cover of The Amazing Spider-Man 573 which features Marvel Universe Presidential candidate Stephen Colbert.Cinematical has a poster premiere for Disney's Bolt (seen right).
Joel Silver says that Guy Ritchie's Sherlock Holmes is the first film in "a franchise of Sherlock Holmes stories." [reuters]
Chris O'Donnell and Jack McBrayer will star in Brad Peyton's Cats & Dogs: The Revenge of Kitty Galore. [CS]
British actor Michael Sheen (Frost/Nixon, The Queen) has been cast in the Samuel L Jackson thriller Unthinkable and Tim Burton's Alice in Wonderland. [variety]
Magnet has launched the official website for Let The Right One In.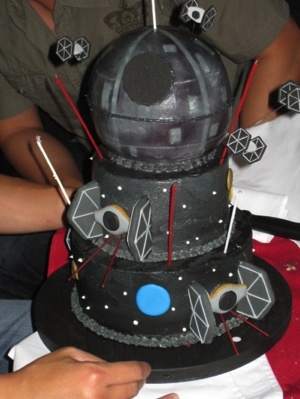 Great White Snark has photos of a Death Star Cake. WOW, the most I ever got was a big cookie with a few candles.
Axl Rose will debut a song ("If the World") from Guns N' Roses Chinese Democracy in Ridley Scott's Body of Lies. [playlist]
Paul W.S. Anderson's sci-fi/horror cult classic Event Horizon is being released on Blu-Ray. [BloodyD]
Philip Seymour Hoffman has signed on to voice the co-lead role of Max in the Australian stopmotion claymation feature "Mary and Max. The movie is about a pen-pal friendship between an cubbby 8-year old Australian girl and a 44-year-old Jewish man with Asperger's Syndrome in New York. [variety]