/Filmcast Ep. 19 - Eagle Eye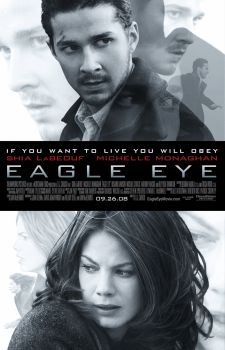 In this episode of the /Filmcast, Dave, Peter, Devindra, and Adam debate the interpersonal dynamics of The Office, question the wisdom of an I Am Legend prequel, and spend 40 minutes picking apart the finer plot intricacies of Eagle Eye.
Have any questions, comments, concerns, feedback, or praise? E-mail us at slashfilmcast@gmail.com or call and leave a voicemail at 781-583-1993 . Join us next next week as we review Bill Maher's Religulous.
Download or Play Now:
Subscribe:
Shownotes
Introduction
(00:48) Peter Sciretta is back, bitches!
What Have We Watched
Peter (06:06): Infernal Affairs, Dexter, Let The Right One In
Devindra (13:37): Redbelt
David Chen (15:26) : Entourage, It's Always Sunny in Philadelphia, The Office
Adam (31:18) : Californication, Heroes, Sex Drive, [Shit Movie of the Week] College
News Discussion
(47:17) Paul Newman dies at age 83
(1:07:40) I Am Legend prequel greenlit
Featured Review
(1:19:12) Eagle Eye
Credits
Our music comes from Point 22 courtesy of the Podsafe Network, and Brad Sucks
If you'd like advertise with us or sponsor us, please e-mail slashfilmcast@gmail.com.
Contact us at our new voicemail number: 781-583-1993