David Gordon Green's Animated TV Series, Good Vibes, Picked Up By Fox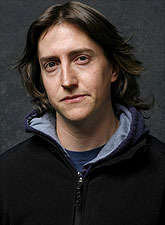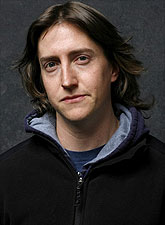 Judging by the title and the subject matter, this could be David Gordon Green's latest foray into the land of sinsemilla. Fox has picked up the pilot to Good Vibes, a new animated series to be written and exec-produced by the talented director behind Pineapple Express. The trades report that the series centers around "two high school surfer dudes living near the beach in California." Brad Ableson, who has worked on The Simpsons and HBO's new The Life & Times of Tim, will handle the animation.
On the film front, Green remains attached to a remake of Dario Argento's Suspiria, and another stoner comedy, the amazing-sounding Your Highness, with Danny McBride set to play a lazy prince who puffs ganja and fights dragons in an ode to droopy '80s fantasies like Dragonslayer and Yor. Green will also helm an episode of McBride and Jody Hill's Eastbound and Down for HBO—which looks to do for booger sugar, ta-tas, jet skis and the South what Billy Mitchell did for arcade games. The man has good taste.