Seven Pounds Movie Trailer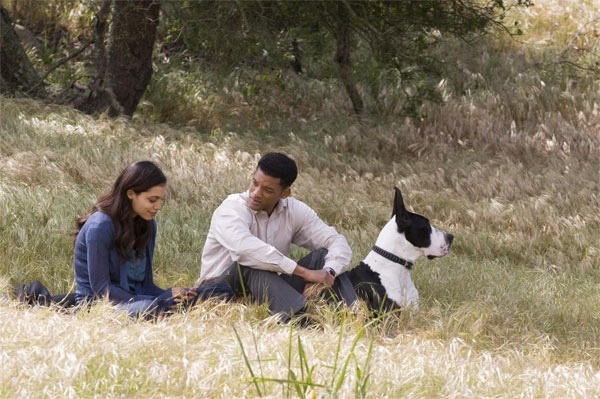 Last month we posted a trailer for the upcoming Will Smith drama Seven Pounds, only to have it quickly removed by Columbia Pictures hours later. The trailer is back, with a couple editing tweeks. We've  also transfered the comments from the previous posting.
Will Smith plays an IRS agent with a secret who will change the lives of seven strangers. The film reteams Smith with The Pursuit of Happyness director Gabriele Muccino, and features Rosario Dawson as Smith's love interest, who is suffering from a heart condition, and Woody Harrelson as a blind pianist. Conner Cruise, the 13-year-old adopted son of Tom Cruise and Nicole Kidman, makes his acting debut as a younger version of Smith's character.
The trailer looks promising, but early reviews from test screenings haven't been nice, calling it "a bit too heavy handed for its own good", pointing to its predictability and uneven pacing as weak points, and Smith and Dawson's performance as the film's strengths. As always, tell me what you think in the comments below.
[flv:http://bitcast-a.bitgravity.com/slashfilm/trailers/7pounds.flv 470 222]
Seven Pounds hits theaters on December 19th 2008.