Kenneth Branagh In Talks To Direct Thor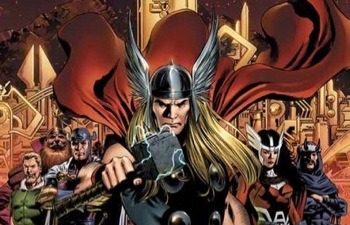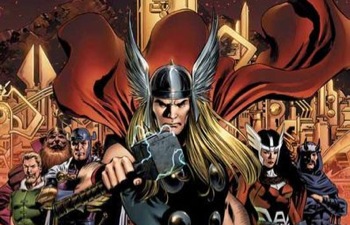 Emmy Award-winning, Academy Award-nominated Northern Irish actor and film director Kenneth Branagh is in talks to helm a big screen adaptation of Marvel Comics' Thor. Branagh is an odd choice as he hasn't directed an action movie in 19 years. And his feature directorial debut of William Shakespeare's play Henry V is hardly audition material for a big budget American superhero film. But I guess the same could be said for Bryan Singer, before he was brought on to direct X-Men.
Written by Mark Protosevich, the story begins as the arrogant God Thor is sent by his father Odin to learn humility in the body of a partially disabled medical student Donald Blake. He discovers Thor's hammer and learns to change back and forth into the Thunder God. Marvel will self-fiance the production, and a distributor is expected to be announced shortly. Marvel has announced a June 4th 2010 release date for the film.
Branagh will next be seen in Bryan Singer's Valkyrie this December. Branagh's last directorial effort Sleuth starred Jude Law and Michael Caine, and grossed $703,000 worldwide. His filmography also includes The Magic Flute, As You Like It, Hamlet (1996), Frankenstein (1994) and Much Ado About Nothing.
Discuss: What do you think of Marvel's choice of Branagh to direct Thor?
source: Variety