Dirty Rotten Scoundrels Remake Gets Pink; Rachel McAdams In Sherlock; Kumar Directors Do Us Part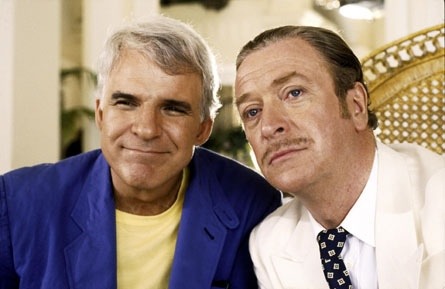 MGM has hired Steve Pink (Accepted) to write and direct a remake of Dirty Rotten Scoundrels. The original 1988 Frank Oz film starred Steve Martin and Michael Caine as two con men who find that their town isn't big enough for the two of them. They agree to a "loser leaves" bet. In 2005, the film was adapted into a Broadway musical starring John Lithgow. No actors have been cast but top-level talent is said to be interested. MGM has gone remake crazy as of late, with Red Dawn, Robocop, Fame and Poltergeist already in various stages of development. I'll ask the expected question: Do we really need a remake of Dirty Rotten Scoundrels?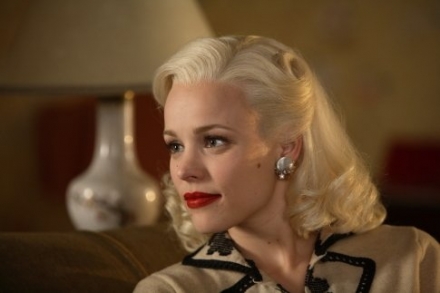 Rachel McAdams has been cast as Irene Adler, the "enigmatic love interest" in Guy Ritchie's adaptation of Sherlock Holmes.  I'm slightly disappointed that Hollywood needs to add a romatic interest into the mix, even if that romantic interest is played by McAdams. The character appeared in just one of author Sir Arthur Conan Doyle's novels, A Scandal in Bohemia from 1891. The film will be based on the forthcoming comic book adaptation which portrays Holmes as a more adventurous and tough version of the classic character. Previously announced: Robert Downey Jr will play Holmes, Mark Strong will play Blackwood, the main villain, and Jude Law has been cast as Watson.
Discuss: Does Sherlock Holmes need a love interest?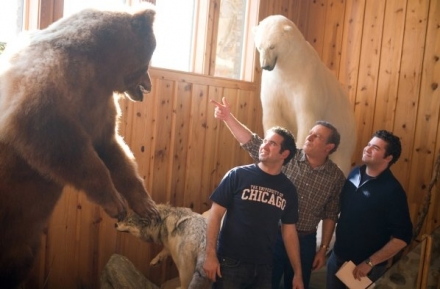 Jon Hurwitz and Hayden Schlossberg, the creators of the Harold and Kumar films, have signed on to write and direct Til Beth Do Us Part for Warner Bros. The comedy is about two friends who have their friendship put to the test when one of them becomes engaged. The film is said to be similar in tone to the Kumar films, but without the crazy fantastical elements. Nobody has been cast as the two male leads, but Warner hopes to have the film in production before April 2009. I'm interested to see what Hurwitz and Schlossberg can do outside of the racial discrimination/weed-infused comedy of Harold and Kumar.
Discuss: Will their next comedy film be funny if you don't see it stoned?
source: THR