/Filmcast Ep. 18 - Lakeview Terrace (GUESTS: Dan Trachtenberg & Myles McNutt)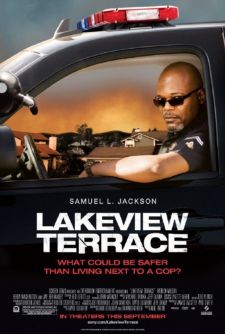 Words are not sufficient to describe how epic this /Filmcast is. In this episode, Dave, Devindra and Adam are joined by Dan Trachtenberg from The Totally Rad Show to geek out about some recently watched TV and films, tear apart the 2008 Emmy awards with Myles McNutt, wage in on Seth Rogen and Stephen Chow's Green Hornet news, and praise Neil Labute's Lakeview Terrace.
Have any questions, comments, concerns, feedback, or praise? E-mail us at slashfilmcast@gmail.com or call and leave a voicemail at 781-583-1993 . Join us next Monday as we review D.J. Caruso's Eagle Eye.
Download or Play Now:
Subscribe:
Shownotes
Introduction
(00:22) Dan Trachtenberg from The Totally Rad Show
What Have We Watched
Dan Trachtenberg (04:40): Black Book, Appaloosa, Blindness
David Chen (21:50): True Blood ep. 2, Entourage season 5 eps. 1-3
Devindra (32:17): Weeds season finale, Privileged, Fringe ep. 2
Adam (41:57): Ghost Town, It's Always Sunny in Philadelphia, Die Hard 1-3, [Shit movies of the week] Flight of the Living Dead, Eyes of the Werewolf
News Discussion
(1:01:00) 2008 Emmys discussion with Myles McNutt
(1:20:44) Avi Arad Options Mass Effect
Featured Review
(1:24:36) Lakeview Terrace
Other Links
Credits
Our music comes from Point 22 courtesy of the Podsafe Network, and Brad Sucks
If you'd like advertise with us or sponsor us, please e-mail slashfilmcast@gmail.com.
Contact us at our new voicemail number: 781-583-1993