Simon Pegg And Nick Frost In TinTin?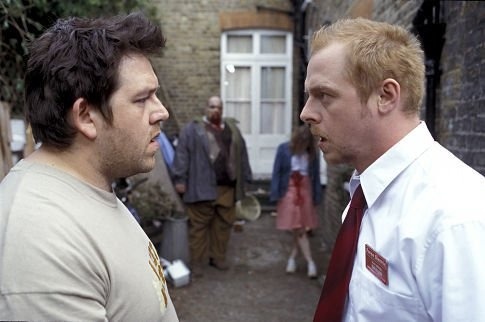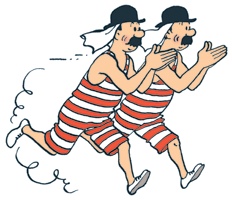 Simon Pegg revealed in The Sunday Times that Steven Spielberg suggested/asked that him and Nick Frost play the Thompson Twins in Tintin. Spielberg requested that Pegg meet him on the mocap set:
"Steven's smoking a stogy, cap on head, like he's always been since I was a baby," Pegg says, shaking his head in wonder. "I shook his hand and chatted about films. He gave me the mo-cap [motion-capture] camera, and I had a play around with it. Then he said, 'Hey, maybe you and Nick Frost could play the Thompson Twins.' In Tintin. A Spielberg movie. To work with him is beyond .. . " He trails off, lost for words.
The Shaun of the Dead stars are also good friends with Tintin co-director Peter Jackson, who had a cameo in Hot Fuzz. Like most Americans, I haven't read the Adventures of Tintin, but it seems like Pegg and Frost would make a perfect fit as the Thompson Twins.
Universal Pictures pulled out of the project last week, which resulted in Paramount stepping forward to fund the film entirely. Thanks to /Film reader Simon D for the tip.