Revolutionary Road Movie Trailer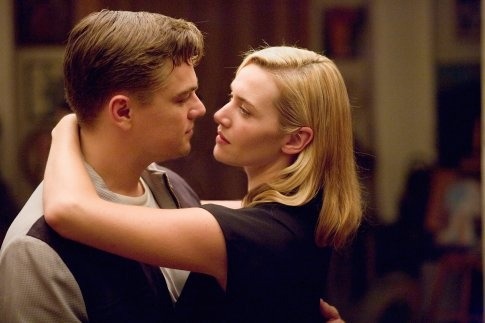 /Film reader Rama's Screen sends over word that the trailer for Sam Mendes' Revolutionary Road, the new film which reunites Titanic stars Leonardo DiCaprio and Kate Winslet. And this time we have it without the annoying Entertainment Tonight voiceover. I'm still weary because of some of the simplistic dialogue, but I have yet to be let down by Mendes yet. Plus, the film will probably be wroth watching for Roger Deakins cinematography alone. And besides, it seems like it has all the criteria for award season contention. As always, tell me what you think in the comments below.
Based on the novel by Richard Yates, Revolutionary Road tells the story of a young couple trying to find fulfillment in an age of conformity. Trapped in a world of encoded convention, they dream without faith, as lies and self-deceptions build to explosive consequences.
[flv:http://bitcast-a.bitgravity.com/slashfilm/trailers/revolutionaryroadreal1.flv 470 206]
Revolutionary Road hits theaters on December 26th 2008.
source: leonardo dicaprio