L.A. Readers: Fright Night Midnight Screening Tonight With Director Tom Holland And Cast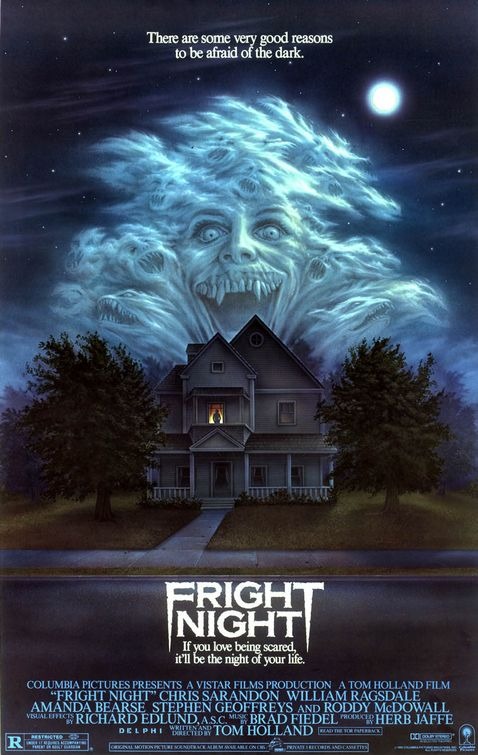 If you're in L.A. tonight, there is a can't-miss midnight screening and cast-reunion for Fright Night at the NuArt Theatre. On hand for the event will be the film's writer/director Tom Holland (Child's Play, Cloak and Dagger) and stars Chris Surandon (!), William Ragsdale, Stephen Geoffreys and Jonathan Stark. Also joining the festive occasion will be composer Brad Fiedel (Terminator, T2, Let's Get Harry) and Oscar-winning visual effects artist Randall Cook (LOTR trilogy, The Gate).
There will be a post-screening Q&A, signings and meet-and-greet. Good times for one of the best and smartest horror-comedies (and Rear Window homages) of all time. The original poster is also up there, eh? Tickets are $10.50 for the youngs, $7.50 for the olds and kiddies (bring 'em, especially if they're sexually confused and love '80s jams!). More info here.
Discuss: How old were you when you saw Fright Night? Way back in the day, Jonathan Stark was my favorite actor (this, House II, Project X).