Super Cool Cast For Cloudy With A Chance Of Meatballs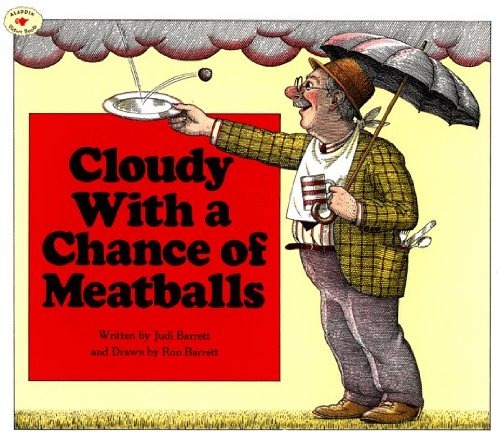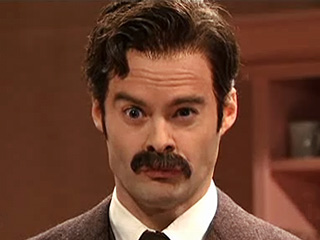 It's like one of those dreams where everyone is laughing crazily at a neverending dinner table. An awesome ensemble cast has filled out for 2010's Cloudy With a Chance of Meatballs, a 3D animated film based on the bestselling children's book by Judi Barrett and Ron Barrett:
Anna Faris (yes, in a gentler type of mouthy-role) and Bill Hader will voice the lead characters. Tracy Morgan, Andy Samberg, James Caan, Mr. T and Bruce Campbell are also on board. Faris will voice a " weathergirl covering the phenomenon who hides her intelligence behind a perky exterior." Hader will voice "Flint Lockwood, a young inventor who dreams of creating something that will improve everyone's life."
First published in 1982, the book is set in Chewandswallow, a town where the weather serves up breakfast, lunch and dinner on the daily. "The wind brings hamburgers" et al. One day, the weather stops offering choice sustenance and the townspeople freak. The film will reportedly tell the origins of the phenomenon, aka kids' earliest conception of the munchies. Chris Miller and Phil Lord (Clone High) will write and direct for Sony Pictures Animation.
Discuss: Mr. T vs Ash vs Tracy Morgan's Astronaut Jones, who wins?
Source: Variety