Cool Stuff: Monday The 16th T-Shirt Design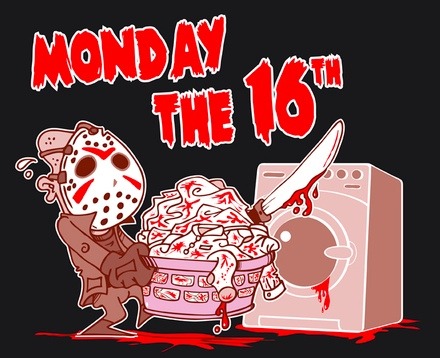 This Friday the 13th parody t-shirt design by DavMVP isn't yet available, but you can help make it so by voting for it on DesignByHumans.com.
Cool Stuff is a daily feature of slashfilm.com. Know of any geekarific creations or cool products which should be featured on Cool Stuff? E-Mail us at orfilms@gmail.com.

via: SuperPunch