Zach Galifianakis To Star In Todd Phillips's The Hangover, HBO's Bored To Death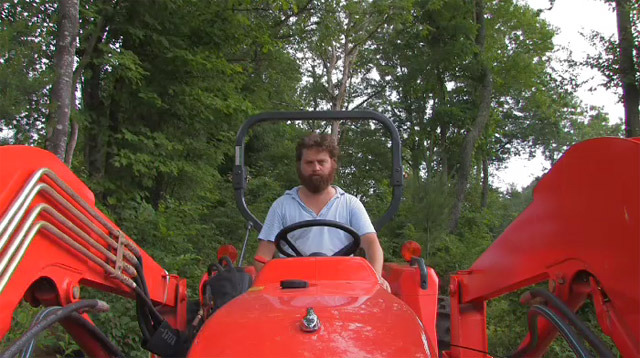 We're still waiting to get a look at Zach Galifianakis's middle-finger-future comedy, Visioneers, but in the meantime, the talented and gruff comedian continues his trek into the mainstream wilderness with a lead role in The Hangover from director Todd Phillips (Old School, School For Scoundrels). Galifianakis will star alongside Ed Helms and Bradley Cooper (Wedding Crashers) as one of "three groomsmen who lose their about-to-be-wed buddy during their drunken misadventures, then must retrace their steps in order to find him." Will there be snuggling? Filming starts this weekend.
ZG has also joined the cast on HBO's upcoming series Bored to Death, starring Jason Schwartzman as an alkie Brooklyn writer-turned-accidental Philip Marlowe-ish sleuth. He'll play the best friend to Schwartman's PI, a comic book artist with his own set of problems. Ted Danson stars as a mentor of sorts. From writer-director, Alan Taylor (The Sopranos, Mad Men, Palookaville), this show sounds better and better with each announcement. So, yeah, we think is awesome news all around. Maybe the guy can finally quit his fledgling talk-show Between Two Ferns.