Bedtime Stories Television Spot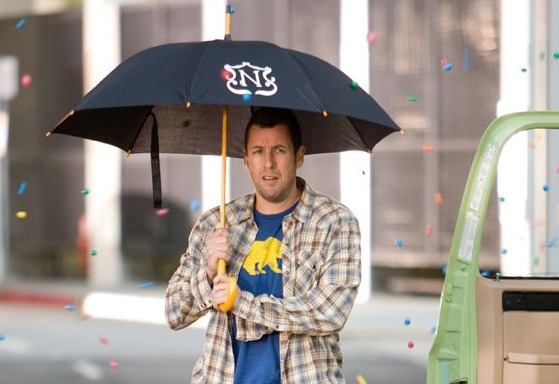 A television spot for Walt Disney Pictures' upcoming Adam Sandler family fantasy comedy Bedtime Stories aired during House. When I talked to Hairspray director Adam Shankman last year, he compared the film with Princess Bride. Check it out and tell me what you think in the comments below.
Official Plot Synopsis: An adventure comedy starring ADAM SANDLER as Skeeter Bronson, a hotel handyman whose life is changed forever when the bedtime stories he tells his niece and nephew start to mysteriously come true. He attempts to take advantage of the phenomenon, incorporating his own aspirations into one outlandish tale after another, but it's the kids' unexpected contributions that turn Skeeter's life upside down. From Director Adam Shankman ("Hairspray," "The Wedding Planner"), BEDTIME STORIES features an all-star cast, including Adam Sandler, Guy Pearce, Keri Russell, Richard Griffiths, Courteney Cox, Lucy Lawless, Teresa Palmer, Russell Brand, Aisha Tyler, Jonathan Pryce.
Bedtime Stories hits theaters on December 25th 2008.