/Filmcast Ep. 17 - Burn After Reading (GUEST: Eric D. Snider)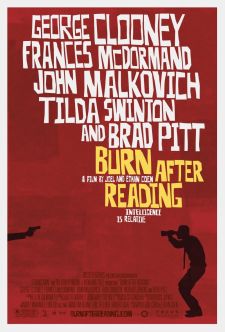 In this episode of the /Filmcast, Dave, Devindra and Adam discuss Darren Aronofsky's latest project, Noah, assess Fox's terrible summer movie season, and try to determine where Burn After Reading fits in the Coen brother's filmography. Eric D. Snider joins in to review the film as well.
Have any questions, comments, concerns, feedback, or praise? E-mail us at slashfilmcast@gmail.com or call and leave a voicemail at 781-583-1993 . Join us next Monday as we review Lakeview Terrace with Dan Trachtenberg from the Totally Rad Show.
Download or Play Now:
Subscribe:
Shownotes
Introduction
What Have We Watched
Devindra (07:06): Finishing Dexter season 2
Adam (11:05): Season Premieres (Dexter, Entourage), Son of Rambow, [Shit movies of the week] The Love Guru, Séance
News Discussion
Featured Review
(52:42) Burn After Reading
Credits
Contact us at our new voicemail number: 781-583-1993