New Photos: Zack And Miri Make A Porno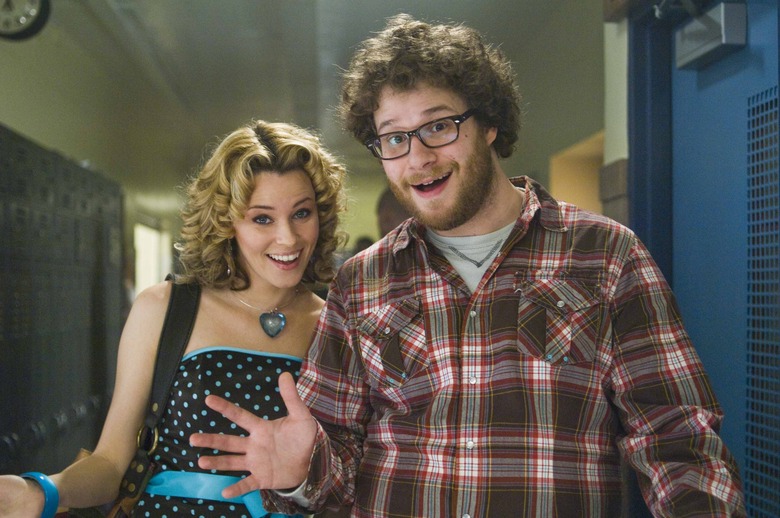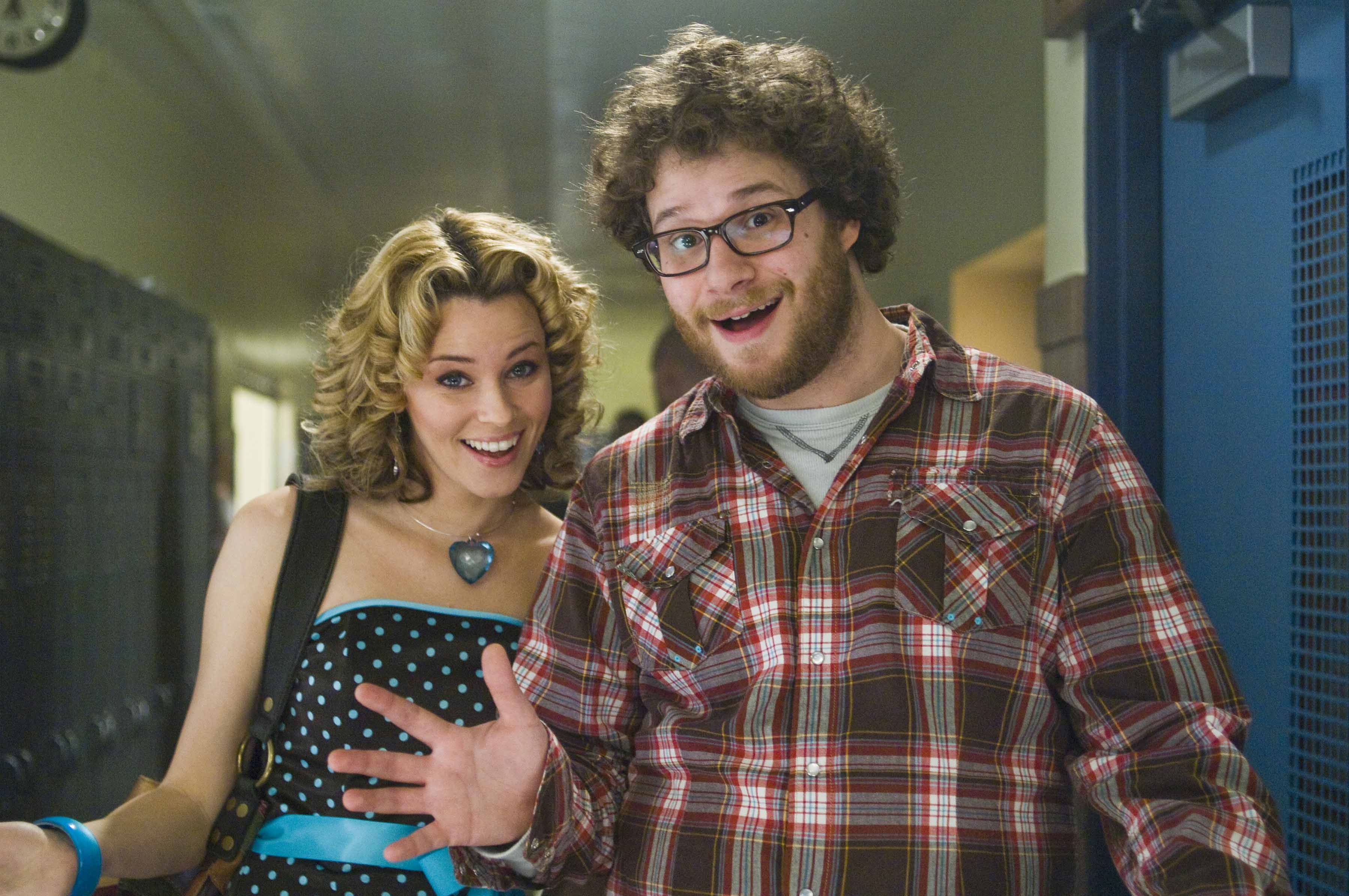 The Weinstein Co has released new photos from Kevin Smith's Zack and Miri Make a Porno. More after the jump.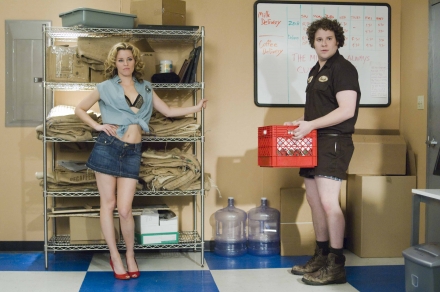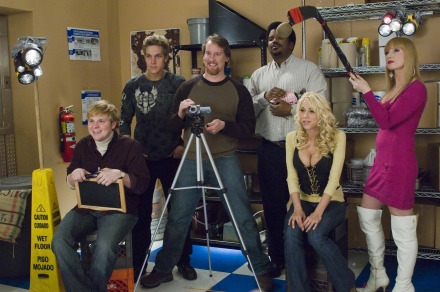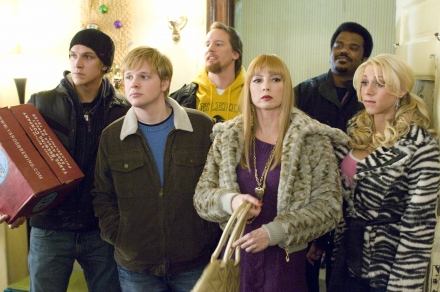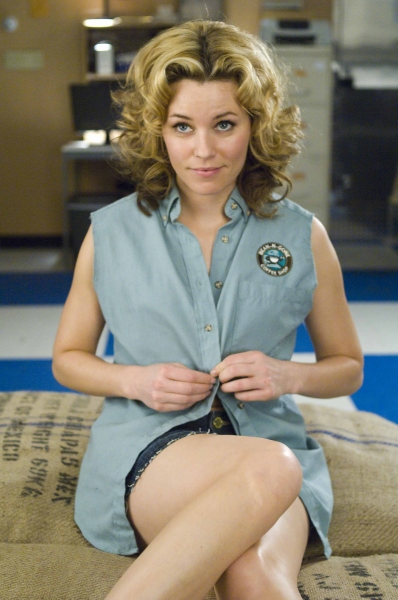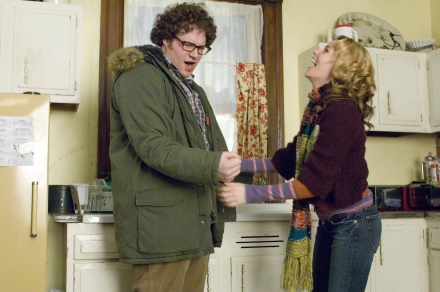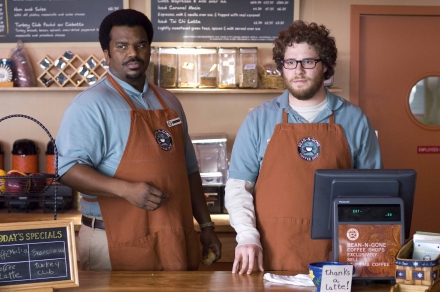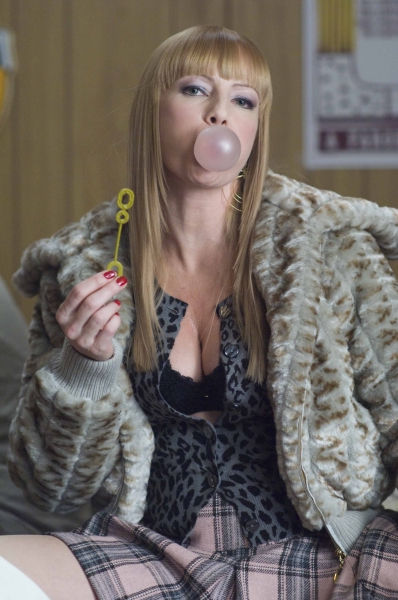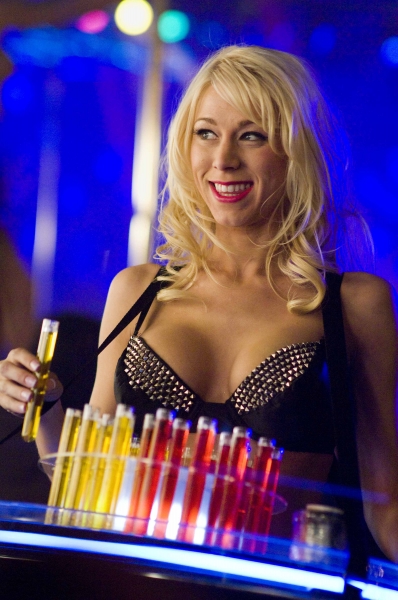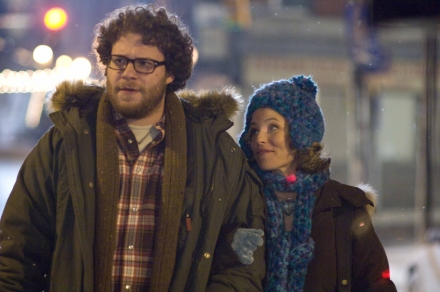 Official Plot Synopsis: Lifelong friends Zack Brown (Seth Rogen) and Miriam Linky (Elizabeth Banks) live the less-than- glamorous life.  They make minimum wage at dead end jobs, entertain no real aspirations, their cash has no flow, and their dump apartment's electricity and water will soon be shut off.  And they are being evicted.
Then, just as they begin to accept the misfortune that is their life, along comes their ten-year high school reunion to taunt them. Zack and Miri disliked almost everyone in their Monroeville High School in Pittsburgh, PA. Ten years later, with absolutely nothing to lord over their former classmates, they realize they've hit rock bottom. But spurned on by an old crush and the promise of free beer, Miri drags Zack to the reunion.
A chance meeting at the reunion gives Zack an idea that just might lead him and Miri out of financial ruin—make a P0RN0 and sell it!  But with an over-abundance of nudie flicks already crowding the internet, where will they find an interested audience for their home-brewed blue movie?
With the email addresses of all of their fellow graduates, Zack reasons that at least those eight hundred would want to see it for pure comic value, earning them enough money to get by, until they think of something else.  Miri reluctantly agrees.
Zack hits up coffee shop co-worker Delaney (Craig Robinson) to finance the movie. Reluctant to say the least, Delaney eventually embraces his role as "producer" (if not financier) once the promise of rampant, non-infidelious nudity is made. Zack, Miri and Delaney next assemble a rag-tag bunch of amateurs and outcasts to star in and shoot their flick, including "actor" Lester (Jason Mewes), "actress" Traci Lords (Bubbles), "cinematographer" Deacon (Jeff Anderson), "actress" Stacie (Katie Morgan) and "actor/crew member" Barry (Ricky Mabe).
Scripts in hand, stage names suitably adopted, wardrobe fitted, and a warehouse location secured, everyone is ready to go. Then a setback threatens to scrap their entire plan.
Dismayed, Zack rallies the group with a new concept and direction for his adult opus and everybody's soon back at work.  Just one question remains—will best friends Zack and Miri be able to go through with having sex on camera as planned, and what will it mean for them after the director yells "Cut!"?
ZACK AND MIRI MAKE A PORNO is a feast of dirty talk, raunchy scenes with real love and caring amongst the characters, cooked up by the originator of the genre—Kevin Smith.