The Baader Meinhof Complex Movie Trailer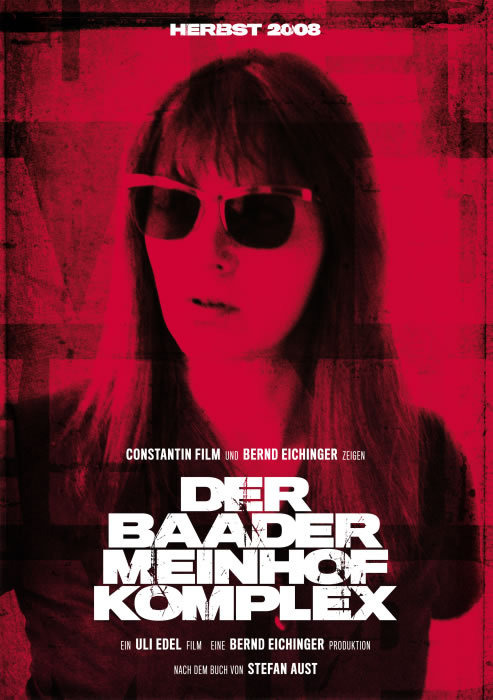 We may receive a commission on purchases made from links.
The underlying message in this enticing teaser trailer for The Baader Meinhof Complex seems to be that young idealists who cross the chasm into full-blown terrorism are undeniably sexy. So, rest assured that many German critics feel the film doesn't glorify sexy terrorism. Moreover, they have selected the movie for Best Foreign Film consideration in this year's Oscar race.
In what is being reported as a comeback of sorts for German director, Uli Edel (the grim Christiane F., Madonna's Body of Evidence), his feature film explores the early years of the region's Red Army Faction, a group of young, far-Left protesters turned "guerillas" who wore sunglasses and organized bombings, bank robberies and kidnappings in the '70s. Their acts resulted in many civilian casualties and a still-controversial (romanticized?) place in history that zig-zags into current global politics.
The cast has been noted as a "who's who" line-up that includes Moritz Bleibtreu (Run Lola Run, Speed Racer), Martina Gedeck (The Good Shepherd), Bruno Ganz (Youth Without Youth), and Alexandra Maria Lara (Control, Miracle at St. Anna). The film is currently without a U.S. distributor (hopefully not for too much longer given the buzz), and there's a "why haven't I seen it" critic controversy nicely explained over at Hollywood Elsewhere, with further embargo-tales offered at GreenCine. I already have a random and unwarranted crush on this movie.
Full Length Trailer
[flv:http://bitcast-a.bitgravity.com/slashfilm/trailers/baader2.flv 470 246]
Teaser Trailer
[flv:http://bitcast-a.bitgravity.com/slashfilm/trailers/baader.flv 470 246]
Discuss: If you are well-informed on the source material or the book this was adapted from, please chime in below. Is the teaser trailer enough to dis/interest you?