Kung Fu Panda Sequel To Be Released On DVD In November!?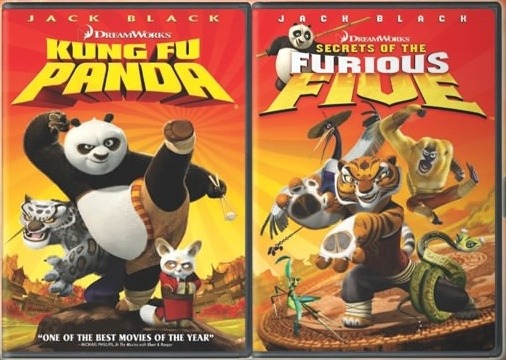 Paramount Home Entertainment have announced that a companion film/sequel to Kung Fu Panda will be released on DVD/Blu-ray on November 9th, bundled with the original film as part of a "Pandamonium Double Pack". The companion film is titled Secrets of the Furious Five. While the slug-line "The Kung Fu Panda story continues" leads you to believe that the film is a sequel, THR reports that the film will delve into the back stories of the characters from the original film, and that Jack Black and Dustin Hoffman reprise their respective voice roles as Po and Master Shifu. Not much more is known at this time. A single disc version of Kung Fu Panda will also be available outside of the two movie pack.
I've never been a fan of Disney's direct-to-dvd sequels due to the quality of the animation and story. I don't see a day and date release for a direct-to-DVD Panda film as being a good idea. The film was very popular with children and critics, and the double pack release gimmick seems unnecessary and unneeded.
Update: Apparently Secrets of the Furious Five is only a 20 minute long short film. Basically, Dreamworks Animation is following Pixar's lead and releasing a short film featuring the characters from the feature film along with the DVD release. But instead of releasing the short as a special feature, they are releasing it on a separate disc as part of a bundled two-pack. It all seems pretty deceptive if you ask me.
And for some strange reason, Paramount has also decided to release the DVD/Blu-ray disc on a Friday, instead of the traditional Tuesday. DVD titles have occasionally been released on Fridays to coincide with a particular theatrical release, or on Monday to coincide with a holiday. But releasing a major DVD title on a Sunday is said to be a first.