Teaser Trailer: Terry Gilliam's The Imaginarium Of Doctor Parnassus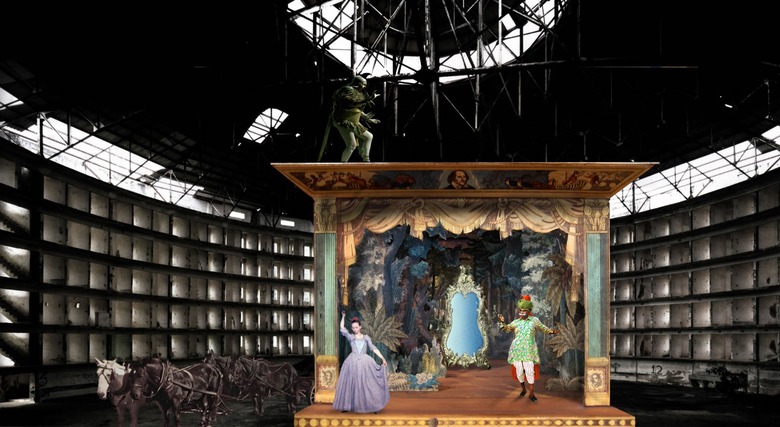 Quick Stop Entertainment has, what is being billed as the first teaser trailer for The Imaginarium of Doctor Parnassus, but most people would probably consider it more of a featurette as it lacks proper footage. Terry Gilliam gives us an introduction to the world of his next film, through a combination of photos and concept art.
Valentina is now rapidly approaching this 'coming of age' milestone and Dr Parnassus is desperate to protect her from her impending fate. Mr Nick arrives to collect but, always keen to make a bet, renegotiates the wager. Now the winner of Valentina will be determined by whoever seduces the first five souls. Enlisting a series of wild, comical and compelling characters in his journey, Dr Parnassus promises his daughter's hand in marriage to the man that helps him win. In this captivating, explosive and wonderfully imaginative race against time, Dr Parnassus must fight to save his daughter in a never-ending landscape of surreal obstacles – and undo the mistakes of his past once and for all.