Revolutionary Road Trailer Previewed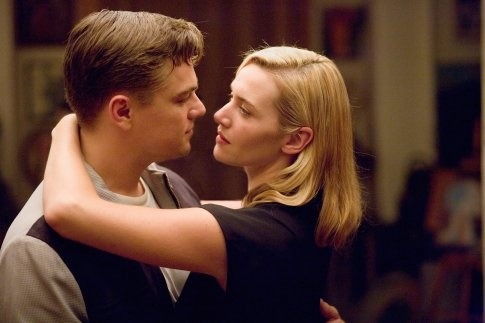 Entertainment Tonight has a sneak preview of the teaser trailer for Revolutionary Road, Sam Mendes' new film which reunites Titanic stars Leonardo DiCaprio and Kate Winslet. There is nothing more I hate than Mary Hart talking over the interesting parts of a movie trailer, but alas it is all we have. My first encounter with this footage was in hearing only the audio over the shoulder of a colleague as he watched it. I found the dialogue to be laughably on the nose, Paul Haggis style. But it becomes easy to dismiss when complimented with Roger Deakins' cinematography. As always, tell me what you think in the comments below.
Based on the novel by Richard Yates, Revolutionary Road tells the story of a young couple trying to find fulfillment in an age of conformity. Trapped in a world of encoded convention, they dream without faith, as lies and self-deceptions build to explosive consequences.
Revolutionary Road hits theaters on December 26th 2008.