Full Character Line-Up Revealed For Mortal Kombat Vs. DC Universe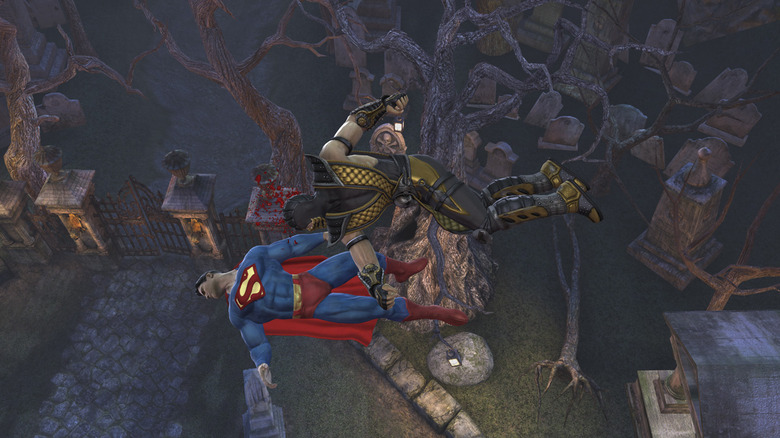 It's not exactly movie news, but we like it...enough to pummel naysayers on Xbox Live. The full character line-up was revealed today for the upcoming Mortal Kombat vs. DC Universe. Even though it's rated Teen, the blood-letting and sadistic nuance seen in last month's Joker Fatality would have fooled us.
Mortal Kombat Contenders
Baraka, Jax, Kano,  Kitana, Liu Kang, Raiden, Scorpion, Shang Tsung, Shao Khan, Sonya, Sub Zero
DC Contenders
Batman, Catwoman, Darkseid, Deathstroke, Flash, Green Lantern, Joker, Lex Luthor, Shazam, Superman, Wonderwoman
Source Link: Kotaku via XB360A
Discuss: Who wins? Also, Brandon Routh's anticipation versus your own.