Allen Ginsberg Biopic, Howl, Adds Paul Rudd, Alan Alda, Mary-Louise Parker, Jeff Daniels, David Strathairn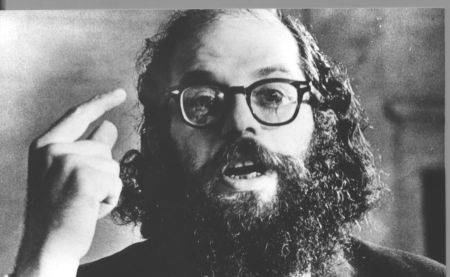 The Allen Ginsberg biopic, Howl, starring James Franco as the American weird beard beatnik poet and intellectual has filled out a lovely cast: Paul Rudd, Alan Alda, Mary-Louise Parker (so tempestuous on Weeds), Jeff Daniels, and David Strathairn have all signed. The actors will portray real-life characters involved in a 1957 obscenity trial, which saw the publisher of Ginsberg's epic, landmark poem, "Howl," forced to defend the work's graphic descriptions of homosexual acts and its merit to society. The court ultimately decided in the publisher's favor.
The indie feature marks the debut of documentarians, Rob Epstein and Jeffrey Friedman, who co-directed the homosexuality-in-film doc, The Celluloid Closet. Epstein also directed The Times of Harvey Milk, which won the 1985 Oscar for Best Documentary, and Gus Van Sant, who directed Franco in this year's Milk, is producing Howl. Got all that? As if Paul Rudd needed yet another posse. It's been noted that Franco resembles a young Ginsberg, before the beatnik took on his chubby, bald-yet-hirsute appearance—as played by David Cross in I'm Not There—and joined NAMBLA.
"Fifty years later, Ginsberg's vision is as relevant as the year he wrote it," Friedman said in a statement to the trades. "It resonates with issues of free speech, government censorship, militaristic empire building, fear-mongering, sexual conformity and the co-opting of religion."
The Allen Ginsberg Trust sought the directors for the project. This is def a film to keep an eye on, though I'd prefer to see a full-fledged and objective biopic rather than a damn-the-man flick a la The People vs. Larry Flynt. Franco's is a role that could have been filled by Johnny Depp in the '90s, smart career trajectory.
via Yahoo
Discuss: Looking forward to Howl? Do you agree with the director's remarks? Any thoughts on Ginsberg?