DJ Caruso Would Like To Direct Thor. Fox Considering Daredevil Reboot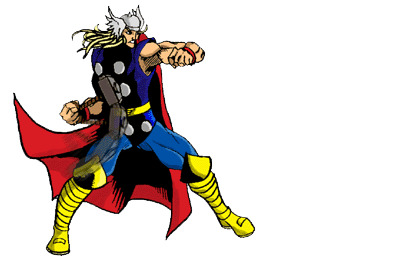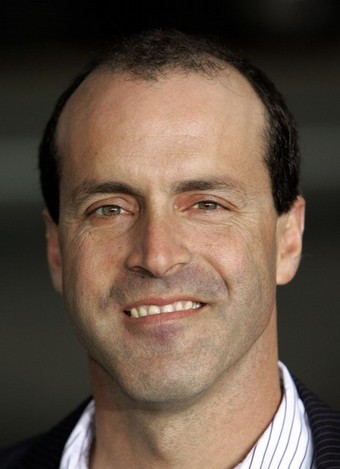 With Matthew Vaughn off directing Kick-Ass and his once-proposed $300 million Thor epic but a memory, DJ Caruso (Disturbia, Eagle Eye) is now expressing interest in bringing Marvel's Son of Odin to the big screen. In an interview with IESB he said...
"...I would definitely tackle it and I sort of wrestled with it before and I was always a fan of Thor growing up as a kid. I know that they [Marvel] have a script, but there's something, there's a fear I have about Thor and depending on what Thor story you want to tell, whether you want to bring Thor into the modern world or if you want to go back to Asgard..."
He added that he's even had talks with Marvel about the film, but it all comes down to the screenplay. Last year, screenwriter Mark Protosevich (I Am Legend, longtime Thor fan/collector) described his script to the Daily Herald as...
"It's going to be like a super hero origin story, but not one about a human gaining super powers, but of a god realizing his true potential. It's the story of a Old Testament god who becomes a new Testament god. I think it's going to surprise a lot of people."
And Vaughn was attracted to the project due to its pricey vision of Norse mythology, saying, "It's very much a Marvel superhero story but against the backdrop of something you've never seen before." All of which lends credence to a storyline focusing on Asgard and Thor's villainous brother, Loki.
In the past, Peter hasn't been too convinced that this character will work on film (Adventures in Babysitting excluded?), but mixing LOTR and Conan-like fantasy, a timeline that can jump across thousands of years, and a huge budget sits well with me. I like the idea of seeing iconic comic characters placed in film genres like War and Pulp Noir rather than running around another modern day metropolis; though Thor could go that direction as well. Caruso is still circling Y: The Last Man with Shia LaBeouf (and hopefully not Alicia Keys), a property that is nearly as challenging to pull off as this one in my opinion (I've got 15 issues to go).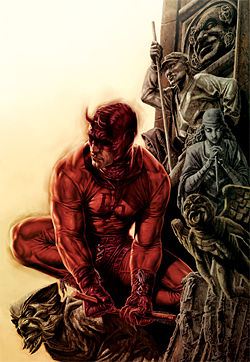 And in a report on 20th Century Fox's future plans, Variety says the studio is mulling "the possibility of more X-Men spinoffs, including a young-X-Men project as well as Deadpool, based on a character played by Ryan Reynolds in Wolverine. The studio is even considering reviving the Daredevil property."
In the summer of 2003, the groanable Ben Affleck-starrer coasted to a disappointing $102 million, and led many to predict the cooling of the comic book film, especially after the hokey 2005 Elektra spin-off (which Johnson produced). Recently, Jason Statham threw his name in for a DD remake. While I'm not adverse to that hypothetical casting, since a reboot would remain parked at Fox and not Marvel Studios, I do hope it stays on ice a while longer. Peter has suggested that the character is perfect for a live-action HBO series, and I agree. There is a humanity and struggle—not to mention room for a great procedural drama—to Daredevil that would be better explored on a smaller screen rather than in a me-too blockbuster.
Discuss: DJ Caruso for Thor. Why not? What's the argument for a big budget Thor working as a Marvel Studios film and vice versa? Is a Daredevil reboot needed? On one hand, Batman Begins, on the other, The Incredible Hulk. Would you prefer a hypothetical HBO series, like Slashfilm's crew, instead?