This Week In DVD: The Forbidden Kingdom, Baby Mama, It's Always Sunny In Philadelphia, The Big Lebowski (10th AE), And More
We may receive a commission on purchases made from links.
This Week in DVD is a column that compiles all the latest info regarding new DVD releases, sales, and exclusive deals from stores including Target, Best Buy, Circuit City, and Fry's.

IT'S ALWAYS SUNNY IN PHILADEPLHIA (SEASON 3)
This may just be one of the most profane, crass, disgusting, and downright twisted shows to ever air on television. Those are just a few of its praise-worthy traits. It's also gut-achingly hilarious. A live action equivalent of an R-rated cartoon, It's Always Sunny in Philadelphia follows five ignorant, self-centered, arrogant douchebags who own a bar but rarely work in it, opting instead to find tasteless new hijinks to engage in on a daily basis. At the start of the show, each episode would tackle a different hot button issue (like racism or teenage drinking), but now the creators have gotten into a rhythm of outright insanity regardless of if they're playing with a taboo. Some people haven't taken kindly to this change, claiming that the utter ridiculousness of Season 3 detracts from what made previous seasons entertaining. Personally, even though I believe Season 1 featured the series' greatest episodes by far, I also think this is the bar the show needs to remain at for seasons to come. Season 3 features 15 episodes.
Blu-ray? No.
Notable Extras: Two episode commentaries (with creators/stars Rob McElhenney, Charlie Day and Glen Howerton), a behind-the-scenes featurette ('Sunny Side Up: Volume 2'), a gag reel, and two comical featurettes ('Meet the McPoyles', 'Dancing Guy').
THE BIG LEBOWSKI (10TH ANNIVERSARY EDITION)
The Big Lebowski is one of my top ten favorite movies of all-time, but it wasn't always that high on the list. This is a movie you come to appreciate the more times you watch it, as the subtle details of the characters/plot and instantly quotable dialogue make return visits that much sweeter. Instead of getting tiresome, the comedy only gets funnier and more rewarding, as does Jeff Bridge's outstanding performance playing "The Dude" and of course John Goodman's as Walter Sobchak. After a lackluster Collector's Edition release, this 10th Anniversary Edition DVD should really tie the room together.
Blu-ray? No.
Notable Extras: A video introduction and a bunch of featurettes ('The Dude's Life', 'The Dude Abides: The Big Lebowski Ten Years Later', 'Making of The Big Lebowski', 'The Lebowski Fest: An Achiever's Story', 'Flying Carpets and Bowling Pin Dreams: The Dream Sequences of the Dude', 'Jeff Bridges Photo Book').
*Does not include Limited Edition bowling ball set, which costs $23.99 at Amazon, $26.99 at Best Buy, and $29.99 at Circuit City and Fry's.
Here's the Limited Edition bowling ball set...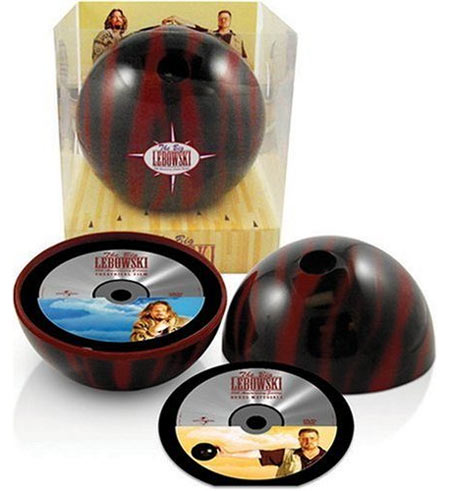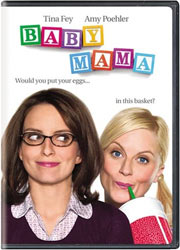 BABY MAMA
Despite my love of Tina Fey, the trailers for this movie didn't do much for me so I passed on it in theaters. But according to the mostly positive critical and audience response, this lightweight and predictable comedy has a strong enough dynamic between Fey and Amy Poehler to make for an entertaining rental. So if you're looking for something to watch with a certain significant other where you don't have to pay much attention (hint, hint), Baby Mama seems like a solid choice.
Blu-ray? Yes.
Notable Extras: An audio commentary (with Fey and Poehler, among others), deleted scenes, an alternate ending, and a couple featurettes ('Saturday Night Live: Legacy of Laughter', 'From Conception to Delivery: The Making of Baby Mama').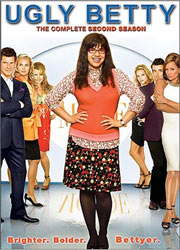 UGLY BETTY (SEASON 2)
Ugly Betty revolves around the life of a sweet, not-so-gorgeous, not-so-thin girl named Betty Suarez, working as best she can amongst the beautiful models that surround her at the offices of the high-fashion magazine Mode. I still haven't gotten around to watching Ugly Betty, unfortunately, but I've heard nothing but positive things about it. If you watch it, how about offering me some incentive to check it out in the comments?
Blu-ray? No.
Notable Extras: Deleted scenes, a blooper reel, and a bunch of featurettes ('On Set with the Besties', 'The Suarez Tour', 'Wilhemina Slater: Love to Hate Her', 'Las Pasiones de Telenovelas', 'I Heart Betty').
EXCLUSIVE DEAL:
What? Free $10 Target GiftCard with purchase of both Grey's Anatomy (Season 4) ($36.99) and Ugly Betty (Season 2).
Where? Target.
EXCLUSIVE DEAL:
What? Buy both Grey's Anatomy (Season 4) ($36.99) and Ugly Betty (Season 2) and save $10.
Where? Best Buy, Circuit City.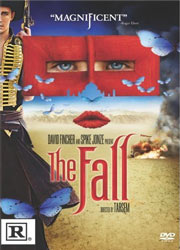 THE FALL
Directed and written by Tarsem Singh (making his first movie since The Cell came out eight years ago), The Fall has been accused of suffering similar problems to his previous film, focusing more on visuals than on story and oftentimes feeling self-indulgent because of it. But even if it doesn't succeed as a movie, it does succeed as a work of art, offering a "visually sumptuous fantasy world of exotic bandits, evil tyrants, dream-like palaces and breathtaking landscapes." [Rotten Tomatoes] The film currently holds an 8.2 out of 10 on IMDB.
Blu-ray? Yes.
Notable Extras: Two commentary tracks (one with the co-writer/director Tarsem Singh, one with star Lee Pace, co-writer/producer Nico Soultanakis and co-writer Dan Gilroy), deleted scenes, and 2 featurettes that take an artistic look at the film's production.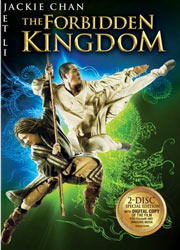 THE FORBIDDEN KINGDOM
(Available as single-disc and 2-Disc Special Editions + Digital Copy)
I'm normally sympathetic to audience/critic responses to movies when placing DVDs in The Good or The Bad sections, but regardless of this film's 64% ranking on Rotten Tomatoes and 7.0 rating on IMDB, I cannot in good conscious label The Forbidden Kingdom as good. This is a bad movie, no question about it. Entertaining? Maybe... For some. But between the godawful dialogue, clichéd and predictable storyline, frustratingly artificial style, and overall raping of the Asian culture, it was hard for me to feel anything other than a combination of boredom and pain while watching it. As the first Hollywood pairing of martial arts legends Jackie Chan and Jet Li, this movie could not have been more disappointing.
Blu-ray? Yes.
Notable Extras: Extras on the 2-disc include a commentary (with director Rob Minkoff and writer John Fusco), deleted scenes, a bunch of featurettes ('The Kung Fu Dream Team', 'Dangerous Beauty', 'Discovering China', 'Filming in Chinawood', 'Monkey King and the Eight Immortals'), a Previsualization featurette with commentary by Rob Minkoff, and a blooper reel.
*Does not include 2-Disc Edition, which costs $22.99 at each of the listed stores (including Amazon).
Other noteworthy DVDs available this week...
How the West Was Won (Ultimate Collector's Edition) – Cool Hand Luke (Deluxe Edition) – Smallville (Season 7) – Grey's Anatomy (Season 4) – Child's Play (Chucky's 20th Birthday Edition) – Pumpkinhead (Collector's Edition) – Pet Sematary (Special Collector's Edition) – Heckler – C.S.I. Miami (Season 6) – Medium (Season 4) – Wings (Season 7)
Discuss: What are you planning to rent or buy this week?

NOTE: Some deals may be in-store only.

Exclusive: Free $5 Target GiftCard with purchase of Smallville (Season 7) ($39.99).
$7.50 – The Princess Bride, Charlie and the Chocolate Factory, Remember the Titans, and We Are Marshall.

Exclusive: Free exclusive Visions comic book included with purchase of Smallville (Season 7) ($37.99).
$19.99 – It's Always Sunny in Philadelphia (Seasons 1 & 2), Arrested Development (Seasons 1 – 3), My Name is Earl (Seasons 1 – 2), How I Met Your Mother (Seasons 1 – 2), American Dad (Seasons 1 – 3), and The Riches (Season 1).
$29.99 – The Simpsons (Seasons 1 – 10).
$7.50 – Hot Fuzz, Eastern Promises, Borat, Fracture, The Number 23, Legend (Ultimate Edition), Crank, O Brother Where Are Thou?, Invincible, Talladega Nights, and more...

$6.99 – Snatch, The Mask of Zorro, Hitch, Spanglish, A Knight's Tale, Click, Tears of the Sun, Stranger than Fiction, Desperado, Marie Antoinette, Labyrinth, The Dark Crystal, Silent Hill, Ali, Rudy, Meatballs (Special Edition), and more...