Harold Ramis Updates On Ghostbusters 3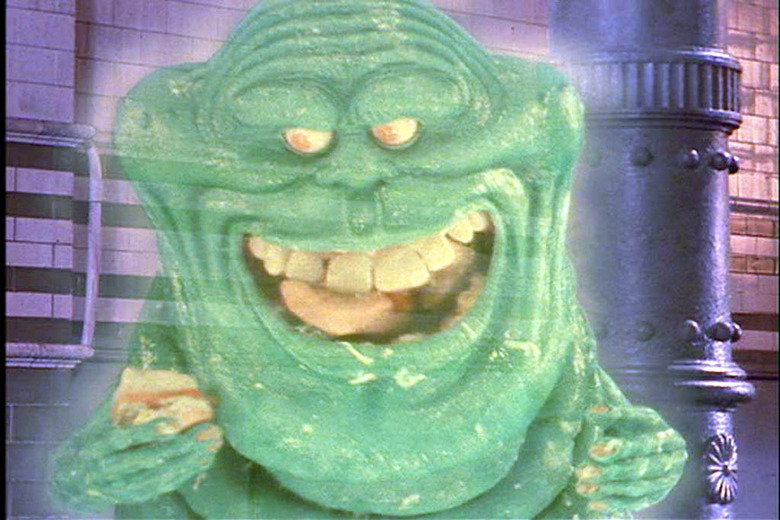 Harold Ramis sent a casual email to the Chicago Tribune over the weekend per confirmation of Ghostbusters 3. He clarified that Bill Murray, who has expressed much hesitation about a second sequel in the past—even preferring to do voice work on a once proposed animated sequel—is game...
"yes, columbia is developing a script for GB3 with my year one writing partners, gene stupnitsky and lee eisenberg.  judd apatow is co-producing year one and has made several other films for sony, so of course the studio is hoping to tap into some of the same acting talent. aykroyd, ivan reitman and i are consulting at this point, and according to dan, bill murray is willing to be involved on some level.  he did record his dialogue for the new ghostbusters video game, as did danny and i, and ernie hudson.  the concept is that the old ghostbusters would appear in the film in some mentor capacity.  not much else to say at this point.  everyone is confident a decent script can be written and i guess we'll take it from there.
best, harold"
"Some mentor capacity." Hmmm. We're still not too clear on Judd Apatow's role. As much as I respect the guy's style of comedy, I do hope Ghostbusters 3 is not a signature posse showcase complete with millions of feet of guys freestyling about cocks, bromance and Internet porn. Also, we need to be reassured that Slimer will appear (for one minute, natch) and that Ray Parker Jr. will keep the theme music locked down without threats from Huey Lewis. Oh, and no Vigo Jell-O molds.