VOTD: Survivors By Errol Morris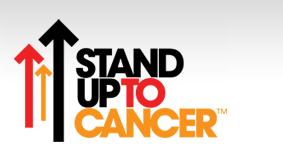 Errol Morris is one of the most talented documentarians alive. Few people possess his ability to draw out informative and emotional responses from fellow human beings, a talent we've seen on display from films as diverse as Gates of Heaven all the way to Fog of War.
Small wonder then that his 8-minute short film Survivors, created for the Stand Up To Cancer benefit, is by turns gripping, humorous, and powerful. The film is comprised of reflections from people who have survived cancer, as well as their friends and loved ones, with the ever-elusive Morris occasionally heard interacting with them in the background. You can download the movie on iTunes by clicking here. To learn more about Stand Up To Cancer and to support their cause, make sure to head on over to their website.
Video of the Day is a daily feature of /Film showcasing geekarific video creations. Have a video we should be feature on VOTD? E-Mail us at orfilms@gmail.com.