Early Buzz And Video Clip: Darren Aronofsky's The Wrestler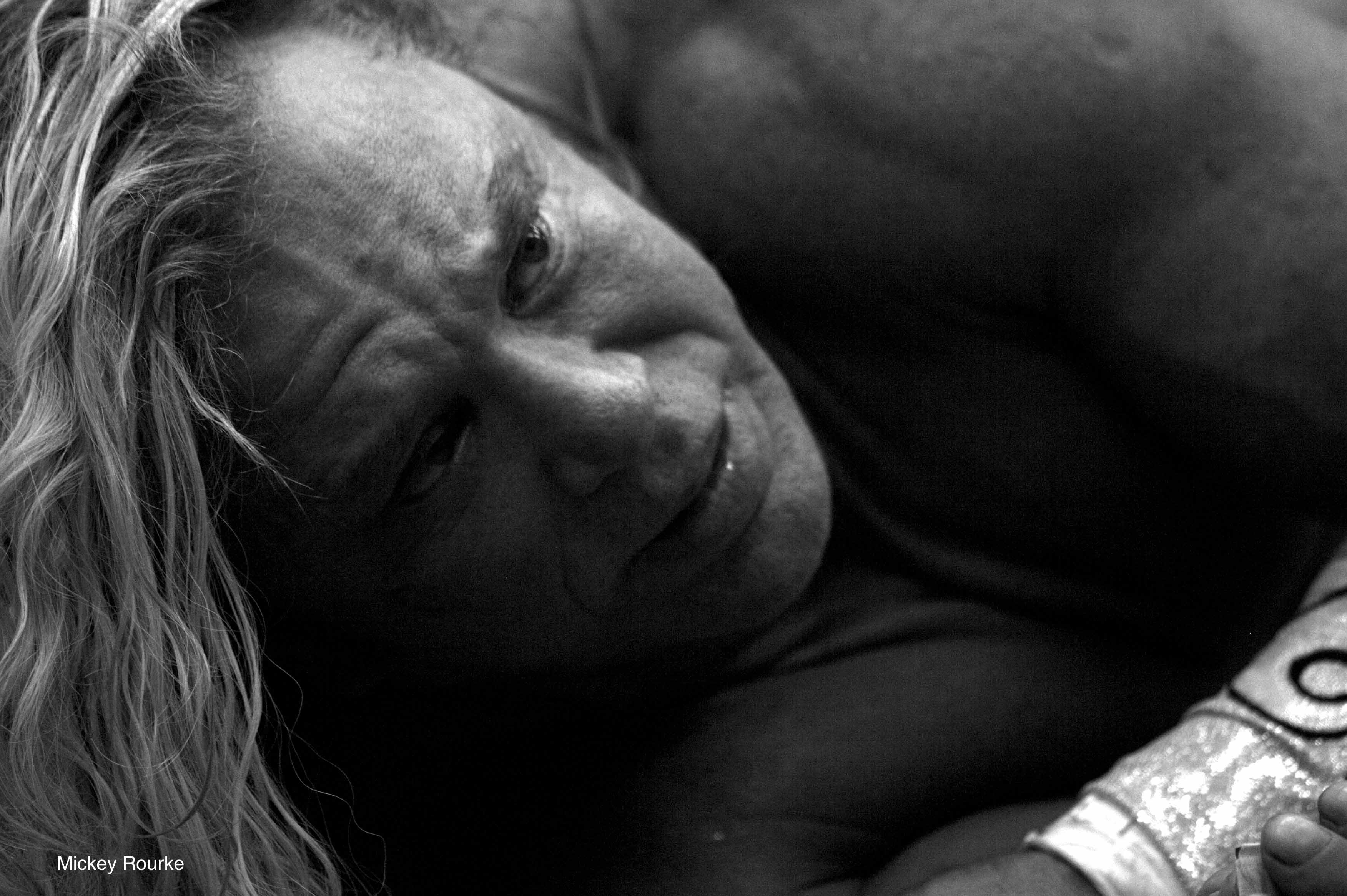 Darren Aronofsky's The Wrestler appears to be a big hit at the 65th Venice Film Festival. The Hollywood Reporter claims that the film created "a buzz that had been absent for most of the festival." Anne Thompson reports that the film is hoping to land a distributor which could "ramp up a release before year's end so that [Mickey] Rourke can qualify for Oscar consideration" making a December release very likely.
Here is a small excerpt from Variety's review: "Talk about comebacks. After many years in the wilderness and being considered MIA professionally, Mickey Rourke, just like the washed-up character he plays, attempts a return to the big show in "The Wrestler." Not only does he pull it off, but Rourke creates a galvanizing, humorous, deeply moving portrait that instantly takes its place among the great, iconic screen performances. An elemental story simply and brilliantly told, Darren Aronofsky's fourth feature is a winner from every possible angle, although it will require deft handling by a smart distributor to overcome public preconceptions about Rourke, the subject matter and the nature of the film."
The Hollywood Reporter: "Rourke dispenses with all vanity to plumb the depths of this well-meaning but severely damaged man. Tomei delivers one of her most arresting performances, again without any trace of vanity. Wood's part is smaller, but she captures the scalding anger of a woman neglected for most of her life."AICN: "Brooklyn-bred Darren Aronofsky has gone to New Jersey and made his NEBRASKA. As spare and haunting as Bruce Springsteen's acoustic masterwork, Aronofsky's THE WRESTLER is less reinvention than refinement: the relentless self-destruction of mind and body depicted in PI and REQUIEM FOR A DREAM has merged with THE FOUNTAIN's search for spiritual grace, while his audacious technique has been abandoned for a naturalistic approach that recalls the independent American cinema of the 1970s and 80s. This mostly suits Robert Siegel's straightforward narrative of a past-his-prime professional wrestler's fumble for redemption, but it emphatically agrees with Mickey Rourke, who owns the film as the breaking-down Randy "The Ram" Robinson."
And there is also an AP video report, which includes a mixture of film footage and interviews with Aronofsky and Rourke.