Steven Soderbergh's Che Picked Up By Magnolia Pictures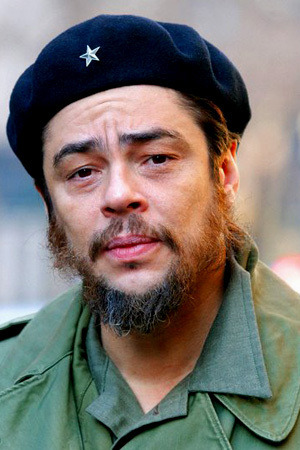 UPDATE: 09/10/08: IFC ultimately purchased the domestic rights to Che, not Magnolia Pictures. It will run for one week in December, and then be released in January via on-demand.
Word from the TIFF via the NY Post is that Steven Soderbergh's $60 million 4-hour-plus Che Guevara biopic, Che, has finally been picked up by Mark Cuban's Magnolia Pictures for a U.S. theatrical release. Take note: the company has chimed in and called the deal "premature," though no denials have been issued. If so, we'll update accordingly.
It's speculated online by the NYP's Lou Lemnick and others that Magnolia will release the film—re: not films?—this December to qualify for the Oscar race. So, this means Che, or its two-part presentation, The Argentine and Guerilla, will not likely hit theaters in 2008 beyond NYC and L.A. However, Lemnick does hear that they're "already booking theaters."
Until now, many speculated that HBO would pick up the (so far) moderately divisive Benicio Del Toro-starrer for an exclusive premiere on television. Slashfilm's editorial crew has remained hopeful of a theatrical release since Cannes. Peter favored a release for Che, while I thought the film would find more eyes and exposure as a two-part event a la Kill Bill. Of course, we're talking four hours of heavy subtitles and history not generally taught in American high schools, so it's a challenge either way. I do hope Magnolia targets demographics beyond the prestige-pic crowd.
Discuss: Would you prefer to see Che with an intermission or released separately as two parts? Do you think the film's box office chances are nil? How should Magnolia market the film to get the biggest audience?