Appaloosa Movie Posters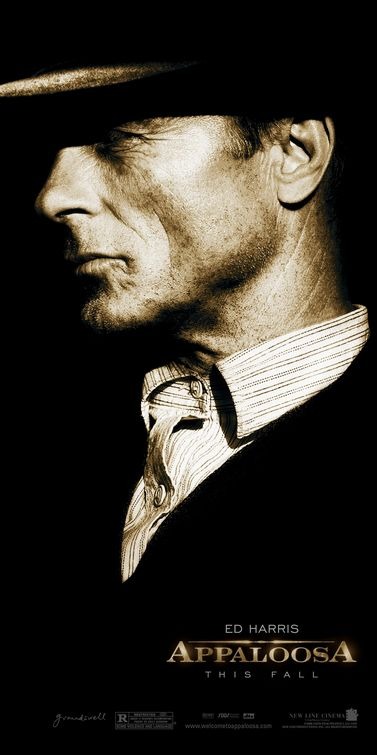 We may receive a commission on purchases made from links.
Four stark profile posters for Ed Harris's revival Western, Appaloosa, have popped up at IMP Awards. The film reunites Harris with his A History of Violence co-star Viggo Mortensen for a tale of "two friends hired to police a small town that is suffering under the rule of a rancher find their job complicated by the arrival of a young widow." The widow is played by Renee Zellweger, and the antagonist by Jeremy Irons, who seems like a inspired choice for this type of genre and setting.
Harris's previous film, the 2001 biopic Pollock, garnered two Oscar noms including Best Actor for his performance. Opening this October, early buzz for Appaloosa from the TIFF is mixed, with disappointed comparisons to recent feted Westerns like The Proposition and 3:10 to Yuma.  We've included the other two posters after the jump, as well as the original one-sheet released earlier this year. And for Western buffs, the film is an adaptation of Robert Parker's novel, not a remake of Marlon Brando's The Appaloosa (1966). Factoid: the title refers to a breed of horse.
Discuss: With this cast, where do you expect Appaloosa to fall in comparison to recent Westerns?