Cool Stuff: Dark Knight Slot Car Toy Set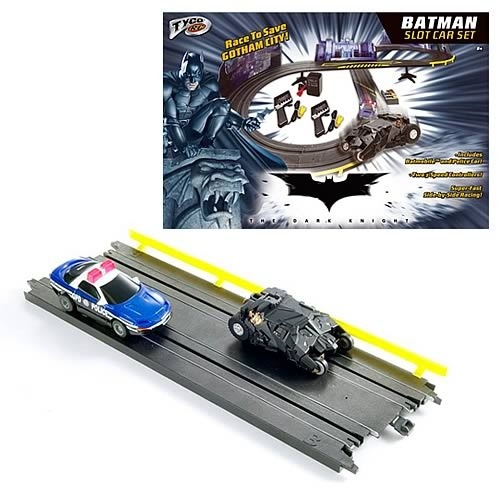 I never had an electronic remote control racing set as a kid, but if I did, I probably would have loved this one. The Dark Knight Remote Control Electronic Slot Car Racing Set includes 2 three-speed controllers, The Tumbler, and a Police car. Wait, where is The Joker's 18-Wheeler? And it would be cooler if there were a setting to have the Tumbler break apart to reveal a Batpod underneath. Am I asking for too much? Available for $34.99 on Entertainment Earth.
Cool Stuff is a daily feature of slashfilm.com. Know of any geekarific creations or cool products which should be featured on Cool Stuff? E-Mail us at orfilms@gmail.com.

via: nerdapproved