Mark Millar Plans For New Superman Trilogy; $70 Million Budget For Kick-Ass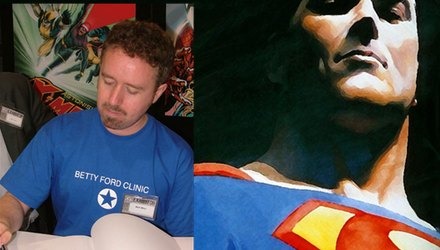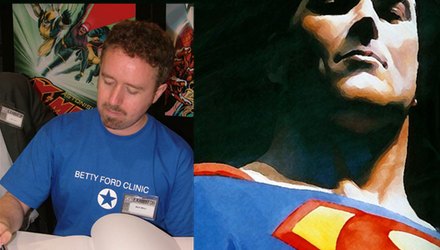 In an interview with G4, comic book writer Mark Millar (Wanted) revealed his plans for a new trilogy of Superman films, which he would like to be shot back-to-back.
"A director approached me about three months ago," Millar said. "and he said 'look, [Bryan Singer's] The Man Of Steel might not be happening. If that doesn't happen, it has been spoken about the possibility of me coming in, would you like to write it?' And I was like Yeah."
Yeah, we have already heard this before, but here is where the juicy details come in:
"I've had this plan for like 10 years for a big three-picture Superman thing, like a big Lord of the Rings epic, starting over from scratch again with a seven-hour Superman story. And hopefully release them one year after another," continued Millar. "If it works out, we'll have to start shooting next summer."
Wow, big plans, but even Millar admits that nothing is firm yet, and while this is a "long shot", the director in question is "a big deal" and he apparently said that he won't do it unless Millar writes it. But would Warner Bros put up the cash to shoot three Superman films back-to-back, especially considering the box office disappointment of Superman Returns? Millar has previously revealed that his Superman would be "Superman for the 21st Century, keeping everything we adore, but starting from scratch and making the kids love it as much as the 30-somethings."
Millar also claims that Matthew Vaughn's Kick-Ass budget is actually $70 million, and not the already impressive $30 million budget that has been previously reported.
"He has a bunch of rich pals who coughed up $10 million each or something and in two dinner parties, he raised $70 million," Millar revealed to G4. "Now he's going to make the movie the way people want to see it."
$70 million is a lot of money for an independent movie. For a complete overview of Kick-Ass, please check out out First Look: The Cast of Kick-Ass feature. You can watch the full interview with Mark embedded below.